Meet Brigit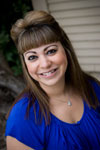 Assistant Professor, Radiologist Assistant Program Director
With SAHP: since 2009
Proud Alumni:  AS Medical Radiography in 2003, and BS in Radiation Sciences in 2005.
Welcome to Loma Linda University!  All too soon you will become Alumni and be walking across the stage at graduation, so sit back, and enjoy your time here at LLU!
The thing I love most about my job in the field of Radiology, is that it is constantly changing.   Our profession is driven by technology so when I was learning how to become an X-ray technologist back in 2002, I learned on film.  Now we are mostly digitally based where the images show up directly on the computer in front of us.  We are the "eyes of the hospital" and we play such a vital role in patient care.  Now that I work as a program director at the University, it is so much fun to teach the new generation of X-ray techs, and share my knowledge.
The Department of Radiation Technology at LLU is so different from any other department in the school because we are a family here.  Many of us have known each other for years before we came to work at the University, so it truly is nice to work with people who are your friends and professional colleagues.  I think that our students feel that love, and then in turn, they start to realize they are becoming part of this great family.  I met my best friend at LLU over 10 years ago and jobs, weddings and babies later we are still so close.   This is what you can expect to gain by being at student at LLU!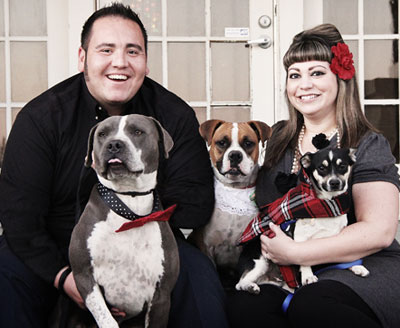 My favorite things outside of work are spending time with my husband and our three rescued pups!  We have a blue pitbull, Duke, a boxer, Lilah, and a small terrier mix, Henry, who runs the yard.  I also love to cook and bake, cookies and cupcakes being my favorite.  I love to celebrate all of the holidays, mainly Halloween and Christmas.  I have the cutest nieces and nephews and an amazing family that we love to spend time with.  One last thing.. Go Dodgers and Steelers!
The best advice I can give to a a prospective student is to start thinking about how you will support yourself during your program.   Many students take out loans, or try to work during the weekends in order to have extra money.  In the Radiologist Assistant program, it is very challenging and intense 21 months, and I hate to hear about students struggling with their finances and how it affects their experience and performance during the program.  Save and Plan ahead if at all possible!
Take a leap and apply to one of our programs here at LLU!   I promise it will be one of the most rewarding experiences of your life and it will definitely change your life too!  This coming from a former student, turned alumni and now professor!
Brigit's Top Five Favorite Places to Eat Around LLU
1.  Angelos- Amazing sandwiches and spaghetti
2.  Chinatown- Fast yummy Chinese food
3.  BK Subs- Anything with avocado is amazing!
4.  Bakers- Cant go wrong with Mexican food
5.  Nicks- Greek food with great salads
Contact Brigit
Learn more about Brigit's program- The Radiologist Assistant Program