Meet Christopher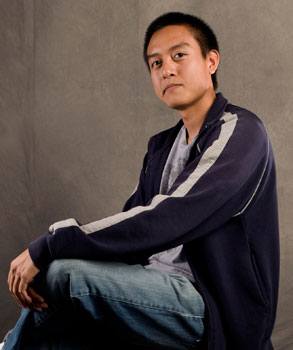 SAHP Degree: Combined BS/RD and MS  Registered Dietitian Student,  Nutrition and Dietetics
Class of 2011
Hometown: - Loma Linda, California
 
Where did you complete your prerequisites?
La Sierra University
Riverside Community College
San Bernardino Valley College
Why did you choose to attend the School of Allied Health Professions at Loma Linda University?
I chose this school because of its reputation. I actually grew up within the city itself (Loma Linda) and went through Loma Linda Academy from 1st grade to 12th Grade. I am more used to the atmosphere here. It is much more calm and people respect each other.
My first year here, 2008-2009, was unexpectedly rough due to personal life challenges. But, that does not discredit what LLU offers. All of the faculty have a sense of responsibility to prepare you for your actual job. Within my program, it is intensive where you really have to focus and get things done. They are all supportive in decisions you make and give you feedback on what to improve.
What are your plans for after graduation?
Getting a job at a hospital as a Registered Dietitian focusing on Medical Nutrition Therapy. In five years time, I plan to get a doctorate degree.
What activities do you participate in outside of class on or off campus.
I hang out with friends whom are very important to me. I play tennis and dabble on the piano. I used to go to the Norton Gardens for community service where they had master gardeners teaching you how to plant and farm, basically how our foods come to be.
What advice do you have for new students?
Be open, be vocal, and be yourself. Doing mission work or community service especially helps. I would also advise that being a good team player opens the doors to success. P.S. Make sure your classes are transferable! It is very unfortunate to know that you made all that time to finish the classes you need to get into LLU and find out that it was not from an accredited school.
What has been your favorite course you have taken so far and why?
My favorite course was food science, looking at how food spoils and what types of ingredients affect a particular food product was very fascinating. The faculty in the Nutrition and Dietetics program are all awesome.
Christopher's favorite places around LLU
The Library because of Wi-fi
Nichol Hall because of Wi-fi, and other spots that have Wi-fi. Basically, wireless internet is nearly everywhere at LLU, plus the speed of it is very fast!
Drayson Center because they have weight rooms, aerobic activities, tennis courts, basketball courts, a swimming area, racquetball courts, ping-pong tables, a superfield, and a very long running track.
Try to include some social time. Although you can study every single day, having fun is a must.
Learn more about Christopher's chosen profession
Learn more about Christopher's chosen degree
Ask a question about the profession of Nutrition and Dietetics