Meet Dr. Eric Johnson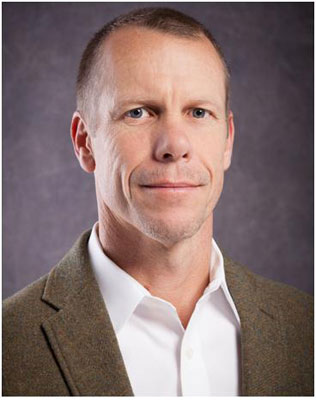 Hometown: Grand Terrace, California
Current City: Redlands, California
Current Occupation: Professor, Department of Physical Therapy, SAHP, LLU
SAHP Program & Grad Year: MPT 1992, DSc 2001
The Department of Physical Therapy presented the 2013 Distinguished Alumni Award to Dr. Eric Johnson. Dr. Johnson graduated from Loma Linda University in 1992 and joined the faculty as Clinical Neurology Coordinator in 1998. In 2008, he became the youngest faculty member in the School of Allied Health Professions to promote to the rank of Full Professor. He is an APTA Board Certified Clinical Specialist in Neurology and maintains clinical competency certificates in Vestibular Rehabilitation, Cervicogenic Dizziness, Parkinson's disease, and Stroke Rehabilitation. He has taught graduate and post-graduate courses in the United States, Argentina, Brazil, Puerto Rico, and Japan.
In 2009, he was honored to serve as the Keynote Speaker for the 44th Annual Seminar of the Japan Physical Therapy Association. Dr. Johnson has authored more than 40 peer-reviewed journal and book chapter publications and his current research includes cervicogenic contributions to dynamic gaze stability and fall prevention in older adults. Dr. Johnson is a Harvard-Macy Scholar and is presently working on a Master's of Science degree in Health Professions Education at Massachusetts General Hospital Institute of Health Professions. He has served as Chairman of the School of Allied Health Professions Faculty Council Executive Committee and is currently Chairman of the University Faculty Council. Dr. Johnson is happily married to his wife of 22 years and has two beautiful daughters.
Why or how did you decide to go into your profession?
A person I admired suggested it.
Describe a typical work day: Hectic but rewarding.
What do you love most about your career?
Daily opportunities to learn from high character people.
How would you say your choice to attend Loma Linda University (LLU) shaped your professional career and/or your personal life?
It made me a better person.
Favorite LLU student experience or memory:
Learning how to see the world form a new perspective.
Favorite School of Allied Health Professions class or activity:
Witnessing the daily commitment of our University leadership.
Favorite professor while attending LLU:
Dr. Grenith Zimmerman.
What advice do you have for prospective students interested in your profession?
Be prepared to work hard.
Professional Achievements:  
Full Professorship; Neurology Board Certification; University Council Chairman; Harvard Macy Scholar.