Meet Katherine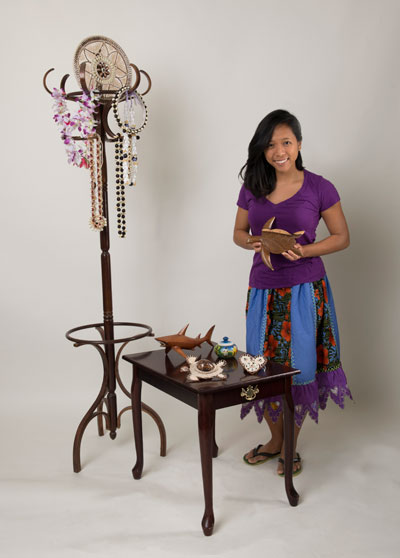 Allied Health Degree Katherine is pursuing:
    Masters of Occupational Therapy
Katherine's projected LLU Graduation Year:
    2015
Katherine's previous college or University transferred from?
    Walla Walla University
Katherine's Hometown:
    Los Angeles, CA
Why Katherine chose Loma Linda University and her profession?
     I have always loved finding a way to combine my passion of helping others in a medical profession with a wholistic view in mind. I love that OT helps a person back to the things they love to do. I chose Loma Linda University because of their mission-oriented values. I hope to use the skills I've learned at LLU to bring OT to other countries in need.
How Katherine feels her program is preparing her for her future profession?
      My program does a great job in integrating the academic with the hands-on experiences. LLU did a great job in combining all of the many aspects of OT into one program. I also love how my class has become a family.
Is there anything unique about being a Loma Linda University Student? 
    First of my family to go to LLU!
Katherine's LLU Student Experience included:
     I had the opportunity to go to the Adventist school in Haiti as a rehabilitation technician instructor. I got a chance to assist in teaching the students many of the courses I had learned while in OT school. It was a great chance to experience a new culture and I could really see myself continuing on with mission work in third world countries. 
Katherine's future plans after graduation:
     Get a job, live in another country for a year, mission work, have a family! :)
Katherine's Community Service Activities:
     I volunteered with the Muscular Dystrophy Association as a summer camp counselor. I had one camper with me all week and had an amazing time not only helping them with their daily needs but being a friend as well. I volunteered with Kids Rock through LLU.
Katherine's leisure activities outside of class:
     Rock climbing, yoga, painting, camping, going to the beach, camping at the beach, and anything outdoors!
Katherine's advice for prospective students interested in her chosen profession:
     Definitely do occupational therapy!! It's the perfect combination of medical knowledge and helping your patient with their physical, mental, social needs. It's a super rewarding field, with lots of variety.
Katherine's Top 5 places around the LLU campus
     Coffee shops: Augies, Stell's, Starbucks, Olive Ave. Market. Lots of climbing gyms and hikes in the area!