Meet Neisha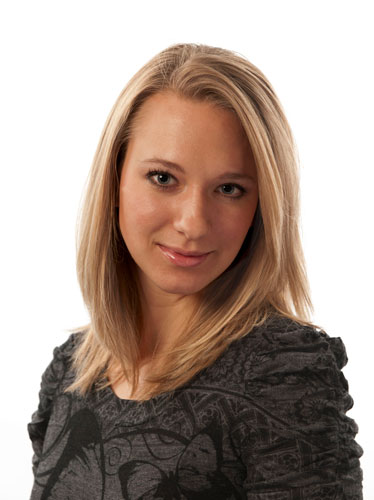 Name:  Neisha
SAHP Degree pursuing: - Doctor of Physical Therapy
Class of: 2013
Hometown: Detroit Lakes, MN
Where did you complete your prerequisites?
Union College, Lincoln, NE
BS in Exercise Science
AS in Pre-Allied Health
Why did you choose to attend the School of Allied Health Professions at Loma Linda University?
I chose LLU because I had heard so many great things about the Physical Therapy and Medical Programs. I have always been SDA, attending an SDA school for my undergraduate degree, and LLU has a wonderful reputation for service, academic excellence, and spiritual growth. I knew that the Physical Therapy program would be good and I would have Christian teachers that would help me in my spiritual walk.
 How is LLU preparing you for your chosen health care profession?
I have enjoyed the hands on experience we are getting. It's so awesome to have teachers who are willing to answer questions and be available for us when we need help. They are focused on making sure we learn the material and they encourage us to work together.
 What are your plans for after graduation?
I think I might like to work either in pediatric physical therapy or outpatient rehab back in Minnesota.
What activities do you participate in?
There is a lot to do in southern California. I have enjoyed many trips to the mountains going hiking or camping on the weekends or sun tanning at the beach. I just signed up for intramural volleyball and I'm excited to start. There is a market night every week in Redlands that is fun to hang out at and I love to shop at the mall in Riverside. They have a free arts theater in the park that hosts concerts and plays. I love that there are several Thai restaurants to feed my craving of amazing Thai cuisine. I also have really enjoyed working out at the new Drayson Center on campus. It has everything you could ever need to work out including many free work-out classes.
What advice do you have for new students?
Try to get a bachelors degree before you come. I am so glad that I did because I feel so prepared to understand the new material in my PT classes from the classes that I took for my bachelors degree in Exercise Science. Kinesiology, Exercise Physiology, a research methods class, and A&P are all so helpful.
What has been your favorite course you have taken so far and why?
I just started the program a few months ago and I really like most of my classes. Physical Therapy Modalities is pretty cool cause we get to put electrodes on our classmates and play around with the knobs to make their muscles twitch.
Neisha's favorite places around LLU
Benjarong Thai Restaurant
San Bernardino National Forest
Santa Monica Beach
Market Night in Redlands
Drayson Center
Learn more about Neisha's chosen profession
Learn more about Neisha's chosen degree