Meet Richard

Masters of Occupational Therapy
Class of 2016
Richard transferred from?
Pacific Union College
Richard's Hometown:
San Diego, California
Why Richard chose Loma Linda University and the Occupational Therapy program
I am a type who learns best with as much one-on-one time with my professors. I appreciate how LLU's staff really take the time to know their students and give individualized help to each of us. It's hard to find that type of education anywhere else.
Richard's program is preparing him by
Much of the hand's-on experiences really gear us for our future. For example, in our fieldwork, we worked with the T.A. and professor closely when implementing an intervention plan for our client. With much of the feedback that my partner and I received, I felt that
I had developed much skill in creating an intervention plan and documenting.
Richard's education is unique because
I am the first out of any of my family/extended family members to attend Loma Linda University.
How Richard chose the Occupational Therapy profession
A friend that I attended undergrad with introduced me to Occupational Therapy which happened to be the profession that fit my lifestyle and personality just right.
Richard's memorable LLU experiences
Most memorable experiences that I have experienced at LLU would include my first Level 1 fieldwork at the Behavioral Medical Center, Group Dynamics course, meeting and interacting with the O.T. students from Osaka Japan, and events such as the Agape Festival which helped raise money for our class as well as created a bond among our classmates.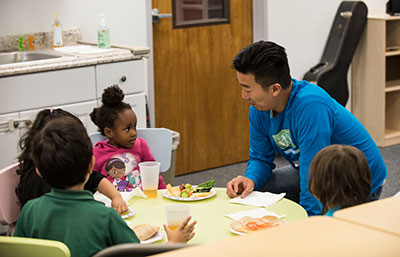 Richard's future plans after graduation
To work in either a school setting or clinic in the San Diego area to be with family.
Richard's community service activities
I have signed up with CAPS and SIMS program to help out with various activities. I volunteered to help with the Christmas Fiesta where we bring a gift to an underprivileged child and spend time with them.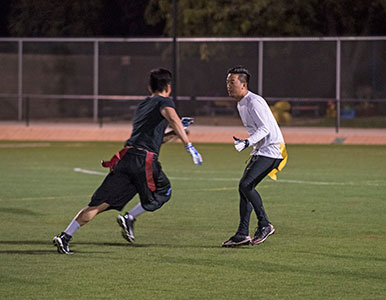 Richard's leisure activities outside of class
I enjoy hiking, riding my bike, and playing many sports such as volleyball, football, basketball.
I also enjoy music, arts, and traveling.
Richard's advice for prospective students interested in your chosen profession or program
It is always good to shadow/observe in as many settings as possible to get a good feel for the nature of Occupational Therapy. Occupational Therapy is a great field that is in high demand but knowing how it fits your personality and lifestyle will give you an idea of how much you will enjoy what you do and as result, succeed!
Learn more about Richard's Occupational Therapy Program
Learn more about the Occupational Therapy Profession