Meet Wing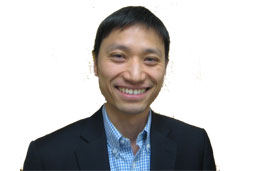 Nutrition and Dietetics Class of 1997
Hong Kong Adventist Hospital
Department Head of Food and Dietetics
Ever wondered how to run a good business? 
Wong Chi Wing or ("Wing") can show you how. 
As the Department Head of the Food and Dietetic Department at Hong Kong Adventist Hospital, this Registered Dietician has achieved a net profit of over $250,000 in 2012.
Combining his dietetic skill with his business knowledge (he also holds an MBA), Wing has managed to provide a restaurant-style vegetarian menu at the hospital that is so well accepted, patients are willing to pay restaurant prices while receiving care.  (Meal charges are separate from bed charges.)  His 21 employees meet the requests of the patients in the 125-bed hospital when they order off the menu. 
Therapeutic diets are tailored to meet specific requirements, i.e., low sodium, low cholesterol, etc.  Providing healthy vegetarian meals to patients while making a profit is quite an accomplishment.
Wing knows how to make it happen!
Learn more about Wing's Degree at LLUH
Learn more about Hong Kong Adventist Hospital
Are you a LLU Alumni and would like to be featured?  Contact us at ah@llu.edu and tell us about your accomplishments since your graduation!