Mammography Course/Clinic
Mammography Course
COMPLETE THE REQUIREMENTS FOR THE CALIFORNIA STATE EXAM
Course
RTMR 376 Mammography Board Exam Prep (2)
The basics of mammography, including the following areas: equipment, patient education and assessment, anatomy, and physiology and pathology of the breast. Techniques and technical factors in mammography, positioning and image evaluation, and quality control. Prepares students for California board examination in mammography. 
Format
This is an online two-unit course
Prerequisite
This is a non-degree student type of course offered to male and female radiologic technologists who are interested in a deeper understanding of the mammography specialty. Applicants must be a licensed/registered technologist seeking state licensure in mammography, a graduate of a Medical Radiography program who is working on ARRT registration concurrently, or a technologist seeking continuing education units.
Registration
Registration will be open for groups of five or more.
Tuition & Financial Aid
The 2016 tuition cost is $466/unit. Financial aid is not available for this course.
Course Contact
Renee Lundin, rlundin@llu.edu
Registration Contact
Department of Radiation Technology, 909-558-4931
 
Textbook
Mammographic Imaging: A Practical Guide (Point (Lippincott Williams & Wilkins) Hardcover –
October 22, 2010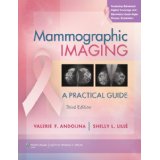 Series: Point (Lippincott Williams & Wilkins)
Hardcover: 608 pages
Publisher: LWW; Third edition (October 22, 2010)
Language: English
ISBN-10: 1605470317
ISBN-13: 978-1605470313