Radiologic Technology Advanced Placement (Online) - Certificate
Please read all sections below carefully and email the program director before submitting an application.
Did you let five years pass after graduating from a Radiography program before attempting to take the ARRT Radiography exam? 
Have you failed the ARRT Radiography exam three times within three years? 
Did you complete a Radiography program in a country whose accreditation is not recognized by the ARRT? 
If you answered yes, to any of these questions, you may be in need of a Radiologic Technology Advanced Placement Program!
Radiologic Technology Advanced Placement  (RTAP)
The Radiologic Technology Advanced Placement program consists of one clinical and five academic courses. Courses will be offered in any quarter which means that a student can start the program at any time.  Most students will be able to complete the program by taking nine units; as it is common for most students to complete all of the clinical competencies within one clinical internship course.  For students that need another quarter to complete the clinical requirements, they can take a second clinical internship course, thus making the program eleven units instead of nine units. Applications are accepted online year round for this program.  Students complete this program with a qualification to sit for the ARRT board exam in Radiography.
The RTAP Curriculum
RTAP 221 - Patient Care and Education (1 unit)
RTAP 255 - Radiographic Procedures (2 units)
RTAP 283 - Equipment Operation and Quality Control (1 unit)
RTAP 284 - Radiation Protection (1unit)
RTAP 287 - Image Production and Evaluation (2 units)
RTAP 971, 972, 973- Clinical Affiliation (2 units, 2 units each)
Fall or Spring Quarter
RTAP 221
RTAP 255
RTAP 283
RTAP 971*
Winter or Summer Quarter
RTAP 284
RTAP 287
RTAP 972*
* If you need a clinical affiliation because you are not currently a working CRT Technologist
This online program allows the student the flexibility to study at times convenient for them. After successful completion of this program, students will have reviewed all of the material needed to pass the ARRT Radiography examination and become a radiographer in the Unites States. The student must complete the clinical competencies required  by the ARRT and will be provided with an  opportunity to earn clinical exam competencies at a clinical site close to close to home or at one of our local clinical sites. 
https://www.arrt.org/pdfs/Disciplines/Competency-Requirements/RAD-Competency-Requirements.pdf
Clinical Affiliation
There is a clinical aspect of the program that needs to be completed to fulfill the ARRT requirements for advanced placement.  This includes completing the 52 competencies found on the ARRT website under clinical requirements.  To complete this students will need to work to find a hospital or clinic in their region that would be willing to work with them as a student radiographer.  Once found the program director and legal department at LLU will set up a site contract to allow you to work there as a student under the RTAP-971-973 courses.   Securing a clinical site before starting the program coursework to prevent the scenario in which you are unable to find a site and finish the program.
Eligibility for ARRT Certification
Eligibility for the ARRT certification exam may be affected if the applicant has a prior felony or misdemeanor conviction. Prior to applying to this program the applicant should contact the ARRT at 651-687-0048 to determine if eligibility will be granted.
Effective January 1, 2015 — call for candidates to have earned an associate (or more advanced) degree from an institution accredited by an agency recognized by ARRT. The degree will not need to be in Radiologic sciences, and it can be earned before entering the educational program or after graduation from the program. The degree requirement will apply to graduates on or after January 1, 2015. 
https://www.arrt.org/Certification/Academic-Degree-Requirement
To be eligible for admission, the applicant must have successfully completed a Radiologic Technology program with a cumulative GPA of 2.4 or higher, submit official transcripts, three references, and undergo an interview with program faculty. To remain in the program students must maintain a 2.5 GPA and adhere to the University and program's professional code of conduct.
Admission Requirements
Applicants are required to complete the following items to be eligible for admission to the program
 
1.       Completion of a Radiologic Technology program (limited license not accepted)
2.       Meet the ARRT requirements for an Advanced Placement student
3.       Original transcripts from your Radiologic Technology program
4.       Evaluation of transcripts from the Radiologic Technology program (International graduates)  Note:  WES evaluations sent to LLU Admissions will cover #3 above so you will just need to send one official transcript to WES and they will send that to LLU.  www.wes.org
5.       Proof of Legal Permanent Residency (International graduates)
6.       Passing score on an English Proficiency exam (International graduates)
7.       Vaccinations as required by Loma Linda University
8.      Completion of an education program in Medical Radiography within the last 5 years OR have been working with a state license within the last two years.
9.       Be a resident in the state of California for non-working applicants needing LLU Clinical Affiliations. Applications will now be considered if:
 You are in a state that is covered by online state authorization.  More Info
You are working with a state license
You have the approval of your manager to get competencies while working 
You are at a facility that can provide the majority of the ARRT mandatory/elective competencies (see requirements link from ARRT above)   
10.    Clinical Affiliation agreement with a local hospital for non-working applicants that will provide you the opportunity to work as a student radiographer to complete all of the ARRT required competencies.  LLU has a very limited space for local applicants to use some of our current some of our current ASMR program sites.   Email us for details.
Also:
Venipuncture certificate (from American organization) is due by the end of the program.
Current CPR certification (BLS) through the American Heart Association is due before you start clinic.  CPR certifications can be obtained at Loma Linda University through the Life Support Education Department.
English Proficiency Exam
Regardless of nationality or citizenship, an applicant whose native language is not English or whose secondary education has been given outside the U.S. is required to pass a test of English proficiency. The LLU minimum accepted scores for the TOEFL is 80 for the internet-based exam, 550 for the paper-based exam (including a minimum final score of 5.0 on the Test of Written English part), and 213 on the computer-based exam.  For the IELTS exam the LLU minimum accepted score is 6.5.  For the MELAB exam the LLU minimum accepted score is 77. 
LLU International Applicant Information
Legal Permanent Residency
This online certificate program is unable to accept foreign students who are in the country on a Student Visa; therefore, all candidates must be U.S. Legal Permanent Residents.
Online Regulatory Restrictions
Loma Linda University is restricted from accepting online students from certain states.  Refer to the University's online distance education information for an up to date list of authorizing states.
Financial Information
Tuition and fees are subject to change each year. Students should be prepared to be responsible for all tuition fees, books, and living expenses.  Loma Linda University Loma Linda University does have excellent financial aid available but some financial aid may not be covered under a certificate program. Textbooks are approximately $250.00. There is no federal financial aid for this program as it  a school certification program.
Program Completion Exam
The final programmatic requirement for students is to pass a program completion examination.  This examination will be proctored by an approved person.  This examination will be formatted like the ARRT Radiography examination and will be timed. 
Exams and Proctoring
Loma Linda University will use ProctorU as the online proctoring service.   ProctorU allows students to take exams online while ensuring the integrity of the exam for Loma Linda University.  Information about ProctorU can be found at www.proctoru.com.  The cost for ProctorU is approximately $130 and is the student's responsibility.  To register for Proctor U, students must have two forms of photo ID, a webcam, computer microphone, and computer with internet access.  Once a student is registered in the RTAP program, more information about Proctor U will be provided.
Minimum Computer Requirements
Students in the RTAP program must have a Windows-based or Mac computer with 1024 MB of RAM or higher.  The webcam must have at least 640x480 video pixel resolution, an internet speed of 768 Kbps/384 Kbps download/upload speed, and a web browser (Explorer 7 or higher; Firefox 3.6 or higher or Safari 3 or higher).
Program Accreditation
Loma Linda University is regionally accredited by the Western Association of Schools and Colleges, Accrediting Commission for Senior Colleges and Universities.
Loma Linda University: Educating Radiology Professionals
Loma Linda University offers a number of programs in the medical imaging field. Besides Medical Radiography, we offer programs in Computed Tomography, Imaging Informatics (online), Cardiac Electrophysiology, Magnetic Resonance, Nuclear Medicine, Sonography, Radiation Therapy, and Dosimetry. We also offer an online Bachelor's and Master's degrees in Radiation Sciences, a Bachelor's degree in Healthcare Administration, and an online Radiologist Assistant Master's degree program.
Application Window
Applications are accepted for Fall and Spring Quarter only year around for the RTAP Program.  The application deadline is July 1 (Fall Qtr), OR February 1 (Spring), Phone interview times will be set up via email in the weeks following the application deadline.
Program Advising for the RTAP Program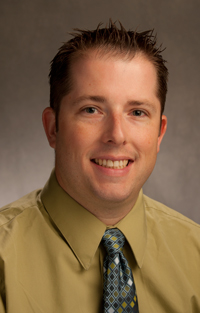 Will Edmunds, M. Ed, RT, (R), (AART) Program Director
If you are interested in the RTAP program, please email the Program Director, Will Edmunds, Department of Radiation Technology, at wedmunds@llu.edu.
Please provide your name, address, phone number, and email. Please create the subject line as "RTAP Program Interest."
Links to more information
Pre-entrance health requirements/forms PDF