By maree - October 24, 2016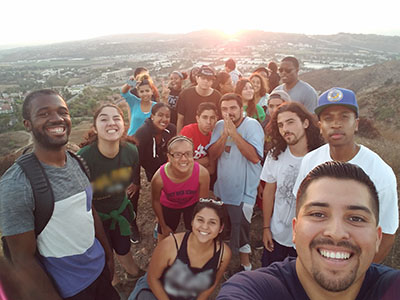 This summer was filled with vacation time relaxing with family in La Jolla, CA., and taking our classic cars to an auto show, attending a school-related convention, and experiencing an incredible church conference that I won't soon forget.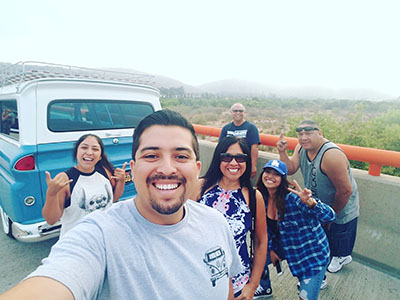 I can honestly say that the highlight of my summer was the Global Leadership Conference I attended in Anaheim, Ca. During the conference it was announced that there was to be a church plant in Dubai. The guests of the conference pulled together and raised the money to send a group to preach God's word to the Emirati people—it was such a great feeling to be part of spreading God's word. This conference really opened my eyes to the fact that I am so blessed compared to others around the world, and that knowledge really humbles me. While at the conference I was able to spend time every morning praying and searching God's word. I had the chance to grow in my relationship with Christ and my understanding that my relationship with God is dependent on my faith in Christ and His perfect law. I had such an amazing time at the conference that it was difficult to say good-bye to all the friends I had made that came from all over the world. It was truly amazing to connect with people from around the globe with the same belief system.
While preparing to start this school year I realized that the thing I am looking forward to and the thing that I'm dreading are one and the same: GRADUATION! I'm so excited to receive my very first bachelor's degree, but at the same time, it's a scary thought because I'm feeling that sense of growing up and becoming an "adult."
...but, in the meantime, I'm also really looking forward to the many events our Student Association team is planning. 
Gilbert Rodriguez is the Parliamentarian for the Student Association for the School of Allied Health Professions. He ran for office at the last minute when he realized no one from his department was part of the group. He thought someone should represent them so he quickly applied for an open position and, by God's will, joined the team. Gilbert is a senior in the Bachelor of Science degree program in Health Information Administration in the Health Informatics and Information Management Department (HIIM). He chose that program because he wanted to specialize in a field relating to computer science. He did his research and found the program he wanted in the LLU HIIM department. Since both his mother and sister had graduated from LLU he knew he would be in good hands.