Cytotechnology Admissions
Start your exploration by reviewing our program information and then scheduling an advising appointment by contacting the department or calling Matt Riding, Program Director at 909-558-4000 ext. 45386. Plan to bring unofficial copies of transcripts to your advising appointment. Please note that official copies will need to be sent from your colleges directly to Loma Linda University during your admissions process.
How to apply
Read information on the Cytotechnology webpage.
Schedule an early advising appointment with Matt Riding, Program Director
Meet all required program requirements
Submit a completed School of Allied Health Professions undergraduate online application by June 1st. Our program begins in September or Fall Quarter.
Submit Personal statement - part of online application
Pay Non-refundable application fee of $60.00 (for first-time applicants). For re-application within the last three years, the fee is $30.00.
Submit Three personal recommendation forms (available once you begin the online application)
Submit official transcripts from high school and each college or university attended (sent directly from school to school). Transcripts issued to the student will not be accepted as official.
All application requirements must be submitted in order to be considered.
International Students
International students must meet all program, admission, and additional requirements. Transcript evaluations must include both High School and College credits. International students must have their transcripts evaluated by an approved evaluation service.  For approved services please refer to our additional International student information.
We recommend that you apply as soon after January 1 as possible for the next academic year. The Bachelors program begins in September with the beginning of fall quarter. Preference will be given to applicants whose completed application and official transcripts have been received by March 1.
Contact information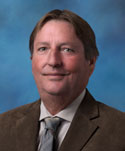 Matt Riding, SCT (ASCP)CM
Cytotechnology Program Director
Loma Linda University
909-558-4000 ext. 45386
Jriding@llu.edu