Faculty & Staff - CMSD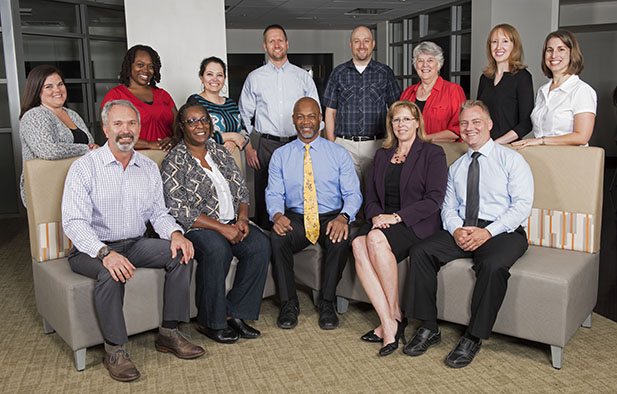 Click on photos for Faculty Directory Pages
Terry Douglas, Associate Professor, Department Chair tddouglas@llu.edu
CCC-SLP; PhD - The University of Memphis; MS in Speech-Language Pathology - Alabama A & M University
Teaches: Anatomy of Speech & Hearing (UG), Adult Language Pathology (UG)
Aieshea Banks, Assistant Professor, SLPA Coordinator
abanks@llu.edu
CCC-SLP; MA in Communicative Disorders – California State University, Fullerton
Teaches: Speech Language Pathology Assistant Fieldwork CourseSupervises: Autism Clinic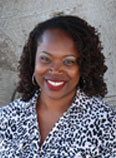 Janine Benner, Assistant Professor, Assistant Clinical Coordinator, jbenner@llu.edu
CCC-SLP; MA in Communicative Disorders - California State University Long Beach
Teaches: Issues in Public Schools (G),  (UG), Autism Spectrum Disorders (UG)
Supervises: Autism Clinic

Julia Hollister, Assistant Professor, jhollister@llu.edu
CCC-SLP BCFS; PhD in Speech and Hearing Science,University of Iowa; MS in Speech-Language Pathology -LLU; Board certified Fluency Specialist, ASHA, Supervises Fluency Clinic
Teaches: Fluency Disorders(UG & G),Communication Across the Lifespan (UG)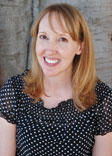 Christina Nobriga, Assistant Professor, NSSLHA Advisor cnobriga@llu.edu
CCC-SLP; PhD - James Madison University; MS in Speech-Language Pathology - LLU
Teaches:  Voice Disorders (UG & G), Organic Speech Disorders (UG), Diagnostics Methods (UG), Swallowing Disorders (G)
Supervises: Voice and Swallowing Clinic

Karen Mainess,  Assistant Professor, Graduate Program Director; Credential Advisor kmainess@llu.edu
CCC-SLP; PhD - Teachers College, Columbia University; MS in Speech-Language Pathology - LLU
Teaches: Research (G); Counseling in Comm. Disorders
Supervises: Literacy Summer Camp, Research Clinic: Behavioral Medicine Institute Clinic

Eric Reid, Assistant Professor ereid@llu.edu
CCC-SLP; MS in Speech-Language Pathology - LLU
Teaches: Transcription Phonetics (UG), Bilingual and Bicultural Issues (UG), Instrumentation I & II (G)
Supervises: ESL/Accent Modification Clinic, Articulation/Phonology Clinic (for school age children)
Brian Sharp, Assistant Professor, bdsharp@llu.edu
CCC-SLP; PhD in Rehabilitation Sciences – LLU; MS in Speech-Language Pathology - University of Redlands
Teaches: Seminar: Adult Language Disorders (G), Seminar: Motor Speech Disorders (G), Seminar: TBI (G), Seminar: Pediatric Swallowing Disorders
Supervises: Medical Fieldwork I, Medical Fieldwork II

Jennifer St. Clair, Assistant Professor, Clinical Coordinator; jstclair@llu.edu
CCC-SLP; MS in Speech-Language Pathology - LLU
Teaches: Speech Sound Disorders (UG & G), Clinical Methods (UG)
Supervises: Phonological Disorders Clinic, Literacy Summer Camp

Keith Wolgemuth,  Associate Professor, kwolgemuth@llu.edu
CCC-A; PhD in Audiology and Speech-Language Pathology; The University of Memphis; M.A., Audiology and Speech-Language Pathology - Memphis State University
Teaches: Aural Rehab (G); Intro to Audiology (UG), Hearing Science (UG)
Supervises: Aural Rehab Clinic, Intro to Aural Rehab (UG)

Diana Richie, Undergraduate Program Advisor, Graduate Program Assistant; drichie@llu.edu
BA in Business Administration and Human Resources- California State University San Bernardino
Advises undergraduate students in meeting program requirements; responds to inquiries; interfaces with University Records Office, Student Finance or other offices on campus; oversees registration; assists graduate program director with accreditation and credential activities.

Mona Smith, Administrative Secretary
, Manages Dept Office
mrsmith@llu.edu
AA in Psychology- Crafton Hills College
Answers phone; assists students; greets public; performs clerical tasks; assigns, coordinates and supervises graduate assistants in the office; manages data base for students' certificate of clearance, TB, CPR, and CBEST; helps with class scheduling.

Contact Us
Department of Communication Sciences and Disorders
School of Allied Health Professions
Loma Linda University
Nichol Hall Room A506
Loma Linda Ca 92350
The Department of Communication Sciences and Disorders is located on the ground floor of Nichol Hall.
Department phone: (909) 558-4998
Fax: (909) 558-4305
Email: cmsd@llu.edu