To Lead, To Heal, To Serve
Our School of Allied Health Professions trains highly skilled students in more than 50 programs within a faith-based environment.
Stand out among a diverse workforce with an undergraduate, graduate, doctoral or professional certificate in one of our healthcare programs.
Whether it's volunteering in our local communities or taking an international mission trip, our students embrace the many opportunities to serve.
Dr. Craig Jackson has been the dean of our school since 2002. Since then he has played an integral role in creating cutting-edge programs for our students.
Our school is accredited by the Western Association of Schools and Colleges, meeting the highest standards of quality and effective education.
53
Degrees and Certifications
Since 1966, we have specialized in various healthcare programs designed to prepare students to work in premier healthcare organizations around the world.
Learn About Our Rich History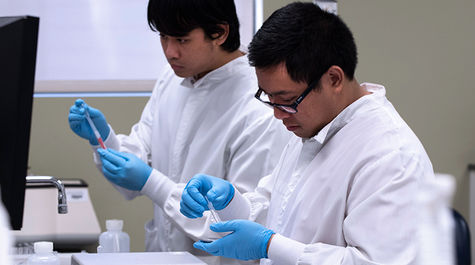 Take an active role as a student researcher through various opportunities on campus featuring research advancements.
Research Events
Education
March 15, 2019
Education
March 8, 2019
Education
March 1, 2019