About Us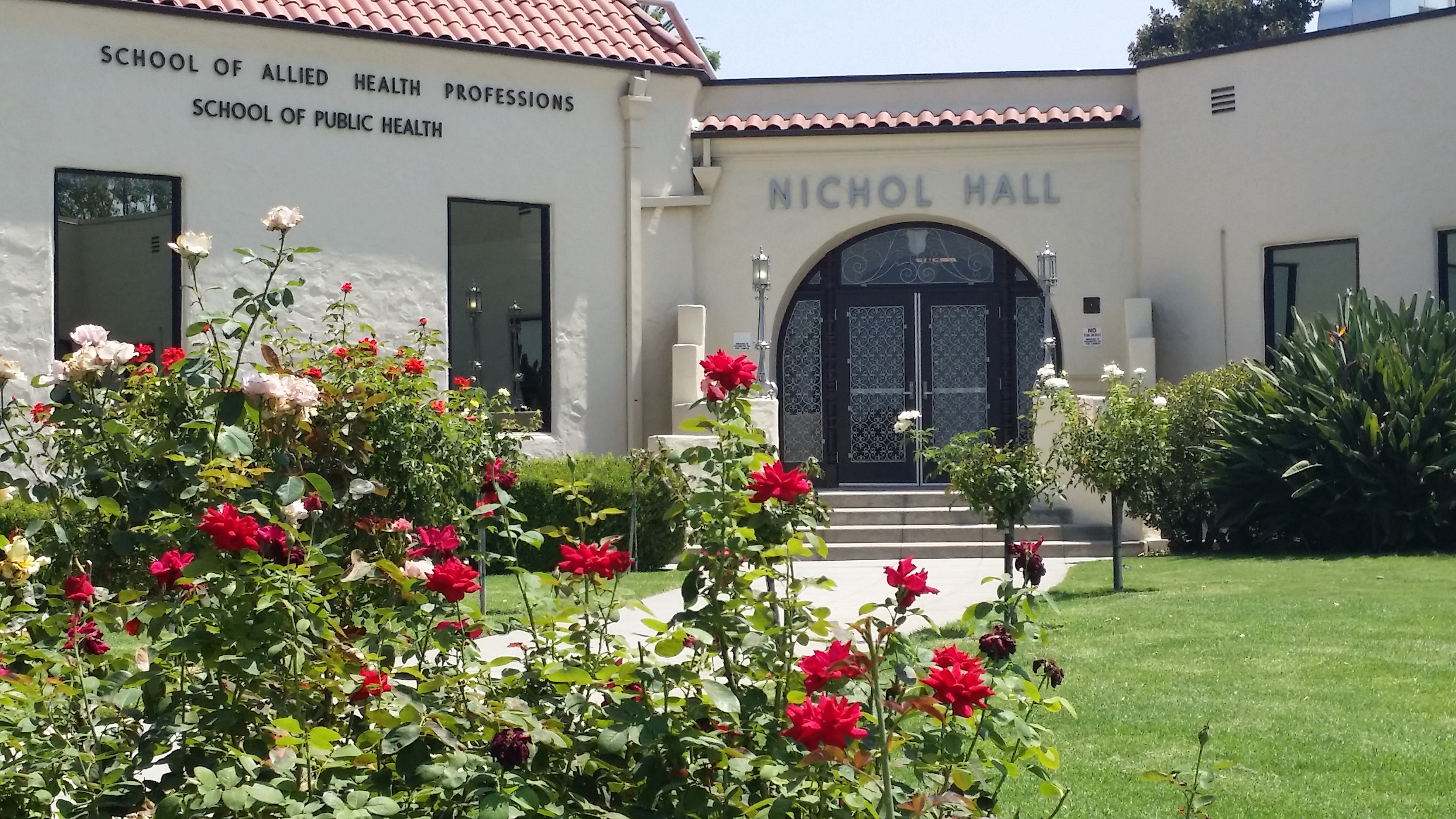 School of Allied Health Professions Information
History of the School of Allied Health Professions
The School of Allied Health Professions (SAHP) - (formerly named School of Health Related Professions) was established in 1966 with the consolidation of several programs at Loma Linda University (medical technology, physical therapy, medical radiography, occupational therapy and health information management.) Since 1970, new curricula has been added to form additional programs.
Our School's purpose is to prepare our graduates to be employees of choice for premier health care organizations around the world by providing them with practical learning experiences through partnerships with those open to sharing our vision.  We specialize in healthcare related academics in a wide variety of health care professions. Students transfer in with most of their general education completed and can then focus on their chosen health careers.
Since 1966, the school has been training highly skilled and dedicated health care professionals in many fields. Whatever their specialty, Loma Linda University graduates and alumni enjoy job security, good paying wages, and the pleasures of a personally rewarding health care career.
The Schools primary responsibility is the education of our students.  Our students come from diverse religious, ethnic, and cultural backgrounds enabling them to acquire the foundation of knowledge, skills, values, attitudes, and behaviors appropriate for their chosen academic or health-care ministry. They learn to nurture their intellectual curiosity and facilitate their development into active, independent learners. The school also provides continuing educational opportunities for alumni and professional peers and provides community service learning in most programs.
Our students have a choice of academic degree offerings including:
Limited General Education course options
Associate of Science Degree options
Bachelor of Science Degree options
Master of Science Degree options
Doctorate and PhD Degree options
Professional Certificate options
Continuing Education credits (CE's)
We offer specialized higher education in the fields of:
Allied Health Studies
Natural or Basic Sciences
Cardiopulmonary Sciences
Clinical Laboratory Science
Communication Sciences and Disorders
Emergency Medical Care
Health Informatics & Information Management
Healthcare Administration
Life Support Education
Nutrition and Dietetic Sciences
Occupational Therapy
Orthotics and Prosthetics
Physical Therapy
Physician Assistant
Radiation Technology
Rehabilitation Sciences
Higher Education vs Career Education
Loma Linda University offers students the opportunity to graduate with a higher education college degree providing the necessary requirements for entry level employment in various fields of healthcare. Our graduates are highly sought after by employers who want to hire the best trained graduates that graduate with cutting edge skills and knowledge.
Our programs have the added advantages of offering students clinical experiences in working healthcare settings as part of their curriculum with hands on supervised training in progressive, state-of-the-art medical centers and in clinical facilities locally and throughout the country giving students not only the knowledge of their chosen profession but giving them experience within their profession. Many of our alumni choose return as faculty, clinical instructors and mentors to help foster our future healthcare professionals. Currently there are over fifty LLU alumni who work full time at our school.
Allied Health students are encouraged to participate in community service of their choice before during and after attending Loma Linda University. Most programs incorporate community service learning opportunities into their curriculum. A portfolio class is part of many of our programs were students participate in community service learning projects and complete a wholeness portfolio before they graduate.
Several programs offer students the opportunity to serve abroad. The School of Allied Health Professions is very active internationally in several countries. Students may also participate on SIMS sponsored mission trips with other Loma Linda University students from other schools or our annual SAHP multidisciplinary trip where students from various programs participate lending their skills and knowledge.
Institutional Data
World Class Students
Our students are as diverse as our programs. Our young adult students are coming to us once they complete their GE requirements, while others may be adult learners returning to advance their educational goals with many years of life and professional work experiences. 
We accept students who are local in California, are from other states within the US, as well as international students from all over the world. Many of our International students return to their homeland with advanced knowledge and a prestigious higher educational degree within their chosen profession.  We have offered some of our programs internationally sending our faculty to teach abroad as well.
Loma Linda University accepts students from all religions and faiths. We have over 60 religions are represented. Students do not need to convert to the Seventh-day Adventist Church to attend our University but are encouraged to learn more about our beliefs through religion courses offered as part of our programs.  Our Students do attend weekly chapel services where all LLU students meet as a student body.  Religious services are offered on Saturday on campus at our Loma Linda University church.
The school is committed to provide education including support services and reasonable accommodations for disabilities to qualified applicants for whom such accommodation does not fundamentally alter the chosen program or create an undue burden.
Our Faculty and Staff
We respect our administration, faculty, and staff, who through their education, experience, ongoing research, and service, create a stimulating learning environment. They contribute to the development of new understandings in their chosen fields. They are encouraged to demonstrate both Christian values and competence in their professions. They educate and respond to the therapeutic and rehabilitative needs of people.
We believe in educating ethical and proficient Christian health professionals and scholars through instruction, example, and the pursuit of truth, while expanding knowledge through research in the biological, behavioral, physical, and environmental sciences and applying this knowledge to health and disease.
Our faculty members seek to enhance the quality of life for individuals in local, regional, national, and world communities by educating the future competent practitioners that will sustain their respective professions.
Our Campus
Loma Linda University is located in Inland Empire region of Southern California where the weather is warm and the sun shines virtually year around. The University is located next to the Loma Linda University Medical Center that provides students with clinical opportunities in certain allied health programs, and the campus close to other local premiere health care facilities that provide quality healthcare. Students may also opt to returning to their hometowns once their didactic work is complete to finish their clinical rotations in an affiliated facility. A formal agreement between LLU and the facility is required for students to complete their clinicals closer to home.
We invite you to come visit us on our campus to explore your future at Loma Linda University. We have an Annual Open House usually scheduled in January of each year, but you may schedule a tour or contact us for more information anytime.
To set up a tour: Tours@llu.edu or call 909 558-8161.
You may also contact an Allied Health program advisor with questions about specific allied health programs.