Cardiopulmonary Sciences (CPS)
Greetings and welcome to the department of Cardiopulmonary Sciences (CPS) and it is our hope that you will visit anyone or all of our program, either on our web site or in person.  The department of CPS is a collection of allied health programs dedicated to mission and values of Loma Linda University.
Currently our department includes the following programs: Cardio Electrophysiology (Certificate and AS) Respiratory Care (Certificate and Bachelors, and Master degree options), Advanced Practitioner Bachelors degree  (A.S. to Bachelors), Emergency Medical Care Bachelors degree, and Life Support Education Center (American Heart Association life support training center).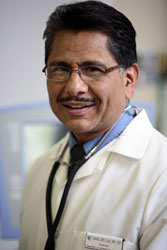 Our faculty and staff work together to provide the highest level of allied health education to our students, alumni, community, and health care employers.  Our faculty are outstanding professionals with years of experience and commitment to student learning; we are small enough to care and spend quality time with each student (prospective or other wise).  We work closely with all levels of the health care team to provide the latest in medical health care practice.   In addition, the CPS department has a long history of worldwide service and collaboration in meeting the health care needs of medical community.  
Give us a call and let's talk about your future.
 
Please feel free to contact us should you have any questions or would like to speak with one of our program faculty.
Look forward to hearing from you soon,
Dr. Lopez
David Lopez, EdD, RCP, RRT
Associate Professor
Department Chair, Cardiopulmonary Sciences,
Life Support Education Center
School of Allied Health Professions
Loma Linda University