Medical Radiography - Associates
Program Resources
Key Points
About the Radiography Profession
The Radiographer's job is to position the patient, determine exposure factors, manipulate medical imaging equipment, evaluate radiographic image quality, provide patient comfort, and oversee patient and medical team radiation protection.
Radiographers participate in fast-paced work challenges in a variety of healthcare settings. Radiographers must provide a positive patient experience, possess the ability to be accurate and calm under pressure, and critically think through challenges.
FREE ONLINE INFORMATION SESSIONS
Get a free zoom.us account and then join a free live online information session to get your questions answered with the assistant program director:
TBA
How to begin
Review our website, brochure, and Frequently Asked Questions.  Many questions you may have can be answered from our online information.
Attend a free online information session to have $60 application fee waived
Request to have all transcripts sent to Loma Linda University
Apply Online by Priority Deadline (February 15) or Final Deadline (April 1)
Interviews will be scheduled in April-May
Career observation is required. Eight hours in a Radiology Department  Forms
Volunteer hours are recommended but not required
Prerequisite courses must be completed by June of the year you want to apply
Email Maria at mgonzalez1@llu.edu with general registration and prerequisite questions
To speak with the program director, contact Mr. Will Edmunds at wedmunds@llu.edu
Associate of Science in Medical Radiography Program
The A.S. in Medical Radiography Program is a 21-month/40-hour-per-week full-time program, beginning every September, where students complete academic instruction and gain over 1,850 clinical hours of Radiography experience. Students are enrolled for 48 weeks the first year and 56 weeks the second year. Breaks are given between quarters.  It is a full-time program with no arrangements for part-time or evening status.
When to Apply
Apply now for the current application cycle: October 1, to April 1  
Earlybird Deadline: Feb 15
Final Deadline: April 1
Program Accreditation
The A.S. in Medical Radiography program in the Department of Radiation Technology at Loma Linda University is accredited by WASC (Western Associate of Schools and Colleges) and JRCERT, www.jrcert.org.
Program Statistics
Term Dates
The A.S. in Medical Radiography Program follows the Loma Linda University Quarterly academic terms. The program begins each September.  The Fall quarter runs from the end of September to mid-December.  The Winter quarter runs from the first part of January to mid-March.  The Spring quarter runs from the end of March to the middle of June.  The Summer quarter runs from the end of June to approximately to the beginning of September.   Please refer to the Academic Calendar since the actual dates change yearly.
Summer, 2017    19 June – 1 September 2017
Autumn 2017     25 September – 15 December 2017
Winter 2018        2 January – 16 March 2018
Spring 2018         26 March – 8 June 2018
Academic Calendar-  Choose Academic Calendar at top right
Costs and Fees
Refer to SAHP Tuition Rates
The estimated cost of the program is updated yearly based on the University's tuition and fees, which are subject to change (usually summer quarter). Tuition rates above do not reflect books, uniforms and supplies, living and transportation costs. Additional fees apply.  A University quarterly fee is charged as well as a quarterly fee of $40 for Medical Radiography students.
Program Expectations
The A.S. in Medical Radiography Program is a rigorous program.  Students should expect to give full-time attention to this demanding program.  Students in the past have needed to adjust their personal schedules to make this program a priority.  Students should also plan to drive to their clinical assignments, which are assigned to each student after the program begins.  Students are expected to be responsible, accountable, and dependable. and behave and communicate with high professional standards. Attendance in all classes is also expected.  Preparing for a 21-month demanding program is a key factor in program completion success. Students are also expected to be able to perform the essential job functions throughout the program and on into the profession, and maintain an overall and term GPA of 2.5 and above.
What Makes Us Unique
The LLU Medical Radiography program stands out because of its family environment, caring faculty, low student-to-faculty ratio, and emphasis on service learning, values development, transformation, and the whole person.
Our Mission
The Medical Radiography Program at Loma Linda University, School of Allied Health Professions, provides a quality educational experience focused on the whole person, preparing students to be registry-eligible, entry-level radiographers, equipped with the knowledge, skills, values, attitudes, and behaviors appropriate for providing excellent patient care and safely managing radiation exposure.
Our Vision
Our vision is to be known by our students, alumni, clinical instructors, faculty, professional community, and staff as the Medical Radiography Program of choice. Additionally, we want the program experience to be known as "a close family" that is exciting, challenging transforming and fun.
Our Values
We will accomplish our mission and vision by setting and achieving high standards of excellence in professional behavior, academic and clinical education, customer service, and collaborative success.
Goals and Student Learning Outcomes
While in the Program, students will demonstrate clinical competence by performing radiographic exams of diagnostic quality, and applying patient care and practices for radiographic procedures. Students will communicate effectively by being able to clearly explain radiographic procedures to patients and often family members, effectively communicate and work with the healthcare team, and demonstrate appropriate communication for diverse populations. Students will develop critical thinking and problem-solving skills so that they can appropriately adjust procedures, and critique images to determine diagnostic acceptability. Students will demonstrate the values and professional development, model professional behavior, and examine the core values and reflect on personal application. Students will also apply knowledge in interdisciplinary situations.
Essential Job Functions
The essential job functions of a radiographer require certain physical, mental, & emotional attributes.  Physical demands include lifting; carrying; bending; manipulation of equipment; patient assistance; walking and prolonged standing; the ability to read; and the ability to communicate effectively.  Mental, emotional, and affective demands include: critical decision making, interaction with patients of different ages and health conditions, maintaining patient confidentiality, ability to work under pressure, ability to repeat previously learned information, and interacting appropriately.  Students must maintain essential job functions throughout the program.  A complete list of essential job functions will be made available during the interview process.
Eligibility for ARRT Certification
Eligibility for the ARRT certification exam may be affected if the applicant has a prior felony or misdemeanor conviction. Prior to applying to this program the applicant should contact the ARRT at 651-687-0048 to determine if eligibility will be granted.
Clinical Assignments
We have clinical sites located in Loma Linda, Redlands, San Bernardino, Hemet, Palm Springs, Riverside, Apple Valley, Murrieta, Los Angeles, and the Imperial Valley. Students are expected to provide their own transportation to and from clinicals. Students are assigned to a clinical site at the beginning of the program.
Application Window
Applications are accepted between October 1 to April 1, with a priority deadline of January 15. There is no waiting list. Thirty-two seats are available for each class. 
Application Requirements
Applicants must complete a minimum of 42 quarter units (28 semester units) with a cumulative GPA of 2.5 or higher, and a prerequisite GPA of 2.5 or higher, submit official college and high school transcripts, 8 hours of career observation, 20 hours of volunteer service (recommended but not required), three references, and an admissions essay. The application process is competitive, and acceptance is based on GPA, the interview and application information, and professional behavior.
Not every applicant will receive an interview.
Program requirements
Applicants are required to complete a background check and possess a current Health Care Provider CPR card offered by the American Heart Association. To remain in the program students must maintain a 2.5 GPA, pass three program milestones, pass a mock board exam, and adhere to the Program's professional code of conduct. Students at some clinical sites may need a drug test.
Volunteer service hours
The program application now recommends (but not requires) 20 hours of volunteer service. This is different than the 8 hours of career observation. Volunteer community service is something that helps people learn about self-less service. You can complete these hours in a variety of ways if you haven't done so already. In most cases, you have already done 20 hours of service, and you will not need to complete more.
Clinical Observation Hours
The program application will now accept a minimum of 8 career observation hours for admission into the program. The clinical observation hours are different from the volunteer service hours.
WHAT IS NEW FOR THE NEW 2017-2018 APPLICATION YEAR
The ASMR program has a few new requirements for the applicants who will be applying for the new cohort beginning September 1, 2017.
ONLINE APPLICATION ESSAY
Each applicant is required to submit an online application, and within the application are ethics-based questions, and a 300-500 word essay. The essay is to include the following: why you chose radiography as a profession, why you want to come to Loma Linda University, what you have done for service activity in your life, what your goals are in the next five years, and why you see yourself as a radiographer.  Essays will be judged based on the inclusion of all of this content.
SERVICE RECOMMENDATION
Each applicant needs to demonstrate a lifestyle of service, and these service activities need to be voluntary, either local or international. A minimum of 20 hours is recommended. It is ok to have done the volunteer hours in the past 10 years. Keep in mind that this is not the same as clinical observation career hours. This is different and in addition to career observation hours. To document the service, the applicant just needs to write a brief letter outlining the service and the hours, and submitting that letter to mgonzalez1@llu.edu by the interview.
APPLICATION DEADLINE
Third, the application deadline is April 1, 2017, but a priority application deadline is set for February 15, 2017. Those applying by February 15 will get priority review, and the program could close before the April deadline, if the class fills up with the priority applications.  It is highly recommended to apply early. To be considered for priority review, the applicant must have all references, transcripts, and application turned in and received. To get priority review, this also means that all prerequisite classes must be completed by June of the year you want to start.
APPLICATION PROCESS AND TIMELINE
All applications are processed in an equitable way. Our application\ practices are clearly stated below and are consistent for each applicant.
The application window is April 1- February 15.  The priority deadline is February 15. If the program fills by the priority deadline, all other applications will be considered as space is available.
All elements of the application must be received in order for the application to be considered, so early submission is recommended (online application, essay, application questions, photo, career observation form, volunteer activity mentioned in essay)
All pre-requisites must be completed by June 15 of the same year you are applying. If they are not, you will need to apply the following year. You can take pre-prerequisites while you are applying.
The online application and the essay are scored based on an objective rubric, and interviews are granted based on applicant qualification.
Interviews are not granted to every applicant. In some cases, a phone screening is conducted to verify missing information.
It is the applicants sole responsibility to follow up on their online application in the application/admissions portal.
Re-applicants and applicants are all treated the same. No preference is given to prior applicants.
Preferences is not given to any area of diversity. All applicants are treated the same.
The LLU medical radiography program does not have a waiting list, nor do we hold seats from anyone.
Program Prerequisites
Freshmen English: One-year college sequence
Speech: One quarter/semester in college
Introduction to Computers: One quarter/semester in college; or 1 year of high school computer courses
Medical Terminology: One quarter/semester in college
Human Anatomy and Physiology: Must include two sections, both with a lab
Introduction to Chemistry or Physics:  One year of high school, or one quarter/semester at the college level
Mathematics:  Two years of high school math:  Algebra I & II, Geometry, Trigonometry; or quarter/semester college equivalent of Intermediate Algebra. College Algebra recommended and preferred.
Social Sciences: General Psychology or Sociology in college
Religious Studies: Students who attended a Seventh-day Adventist College must have 4-quarter units of credit for each year attended. If you have not attended an SDA college, the religious studies requirement does not apply.
Electives: Students may take any type of regular (non-remedial) college courses to make up the required 42 quarter-units (28 semester units).
Prerequisite grades of C or above are accepted.  C- grades are not transferrable and accepted as prerequisites or courses into the program.
GE Courses Offered at LLU
Program Curriculum
| Year 1 - Fall Quarter | Units |
| --- | --- |
| RTMR 202 Clinical Orientation (1 day/week) | 1 |
| RTMR 224 Legal Issues in Radiography | 1 |
| RTMR 246 Professional Communication | 2 |
| RTMR 253 Med Radiography Procedures 1 | 2 |
| RTMR 253L Med Radiography Procedures Lab 1 | 1 |
| RTMR 285 Principles of Radiography 1 | 3 |
| AHCJ 326 Fundamentals of Health Care | 2 |
| RELT 423 Loma Linda Perspectives | 2 |
Total: 14
| Year 1 - Winter Quarter | Units |
| --- | --- |
| RTMR 221 Radiologic Patient Care | 2 |
| RTMR 254 Med. Radiography Procedures II | 2 |
| RTMR 254L Med. Radiography Procedures Lab II | 1 |
| RTMR 284 Radiation Protection & Biology | 2 |
| RTMR 286 Principles of Radiography II | 3 |
| RTMR 371 Medical Radiography Affiliation I (2 days/week) | 1 |
Total: 11
| Year 1 - Spring Quarter | Units |
| --- | --- |
| AHCJ 328 Wholeness Portfolio I | 1 |
| RTMR 247 Languages for Radiographers | 1 |
| RTMR 255 Med. Radiography Procedures III | 2 |
| RTMR 255L Med. Radiography Procedures Lab III | 1 |
| RTMR 283 Radiologic Physics | 3 |
| RTMR 372 Medical Radiography Affiliation II (3 days/week) | 2 |
Total: 12
| Year 2 - Summer Quarter | Units |
| --- | --- |
| RTMR 373 Medical Radiography Affiliation III | 3 |
Total: 3
| Year 2 - Fall Quarter | Units |
| --- | --- |
| RTMR 305 Introduction to CT 1 | 2 |
| RTMR 324 Radiographic Image Evaluation and Pathology | 3 |
| RELR 475  Art & Science of Whole Person Care | 2 |
| RTMR 374 Medical Radiography Affiliation IV (4 days/week) | 2 |
Total: 9
| Year 2- Winter Quarter | Units |
| --- | --- |
| RTMR 306 Introduction to CT II | 2 |
| RTMR 363 Comprehensive Review I | 2 |
| RTMR 375 Medical Radiography Affiliation V | 2 |
Total: 6
| Year 2 - Spring Quarter | Units |
| --- | --- |
| RTMR 344 Professional Development and Service Learning | 3 |
| RTMR 365 Comprehensive Review II | 2 |
| RTMR 386 Medical Radiography Affiliation VI | 2 |
Total: 7
Please Note: C- grades or below are not transferable for credit. If you repeat a class the latest grade is recognized.  Courses must be from an Accredited Institution.
Loma Linda University: Educating Radiology Professionals
Loma Linda University offers a number of programs in the medical imaging field. Besides Medical Radiography, we offer programs in Computed Tomography, Imaging Informatics (online), Cardiac Electrophysiology, Magnetic Resonance, Nuclear Medicine, Sonography, Radiation Therapy, and Dosimetry.  We also offer an online Bachelor's and Master's degrees in Radiation Sciences, a Bachelor's degree in Healthcare Administration, and an online Radiologist Assistant Master's degree program.
Contact Us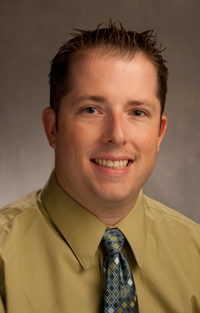 Will Edmunds, Program Director
wedmunds@llu.edu
(909) 558-4931 Department Office
(909) 558-7965 Fax