Radiation Sciences - Masters
Major in Radiologist Assistant
Our students receive didactic and clinical mentoring in neonatal, pediatric, adult, and geriatric populations. 
Our courses are a mix of discussion, projects, case studies and web-based learning. 
Students are responsible for finding their own clinical site and radiologist mentor. 
This is an online/blended program.
Students need to be on campus for one day in the first Autumn Quarter, the first Winter and Spring quarters, and the final Spring Quarter. The rest of the time, coursework is taken online within Loma Linda University's web-enhanced learning environment.
Admissions to the Program
Students can enter the online/blended Radiologist Assistant program with a Bachelor's degree from a regionally accredited institution. The Bachelor's degree can either be a Bachelor of Administration or a Bachelor of Science. The degree must be posted, and the transcript received, in order for the student to begin coursework in the fall quarter.
Program Prerequisites
• Graduate of an accredited medical radiography (x-ray) program
• ARRT (R) certified, and in good standing
• Current CPR certification (must complete ACLS certification prior to applying for boards)
• Two-years, full time experience (post-medical radiography licensure)
• Course in Statistics (within the past 5 years)
• Course in Research Methods (within the past 5 years)
 
Deadlines and Start Dates
The application window is open from January 1 to June 1 of each year, and the entire application process is completed online. The program starts once a year, in late September (fall quarter). The program is seven quarters long, which is just shy of two years. Students are required to come to the Loma Linda University campus for a one day program orientation, which is usually during the first week in September.
Financial information
Students are charged tuition for all academic and clinical courses. School fees, travel expenses, and book fees are extra and the students responsibility. Required certification workshops/courses are not part of the tuition fees for the program.
Financial Aid
The student finance office on campus can provide information about how to obtain loans and grants. Start early as the deadline for many loan applications is February or March. You may begin the loan application process before you have actually been accepted. For information and an application, contact:
Student Financial Aid Allied Health Advisor
Loma Linda University
Loma Linda, CA 92350
Phone: (909) 558-4509
Professional Links
More Program Information
Admissions
Apply now for this program, see our admissions information. Students must meet all required academic and admissions requirements to be eligible for this program.
Contact Us
For questions relating to this program contact: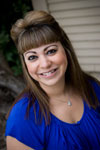 School of Allied Health Professions
Department of Radiation Technology
Nichol Hall Room A829
Loma Linda, CA 92350
(909) 558-4931-2-0
Fax: (909) 558-7965
Email: bcmendoza@llu.edu
Brigit Represents SAHP