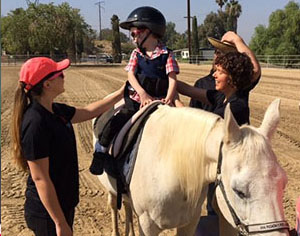 By maree - November 15, 2016
Horses & Lambs is a unique experience where our Doctorate of Physical Therapy students have an opportunity to advance their skill set and apply what they have learned in the classroom while serving our community. Our goal at Horses & Lambs is to provide a fun, memorable day for the children while assisting them in activities to improve their quality of life. It also allows our students to gain valuable hands-on experience in a pediatric setting. The availability of pediatric physical therapy is a great need in our community, so we are excited that this program is a part of filling that gap.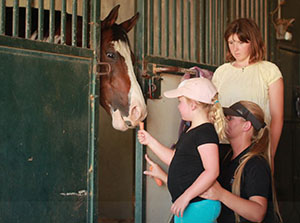 As many of the children we see face challenging obstacles, it is a rewarding experience to be able to see their faces light up and their worries fade away. Although horses are very large animals, they have such a nurturing natures make them excellent partners for children with physical therapy needs.
If you know of any children who you feel would benefit from our program, please feel free to contact Heather Hebron at hhebron@llu.edu to schedule an appointment.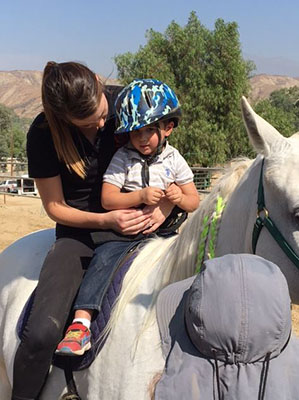 "Horses and Lambs is an incredible opportunity and blessing for everyone involved. As students, Horses and Lambs allows us to take a break from the classroom and have a chance to apply the information that we are currently learning. I thoroughly enjoyed my time serving as a Student Physical Therapist at Horses and Lambs and I am eagerly anticipating the next chance I have to be part of this program. Not only did I have the chance to practice and apply my learned knowledge, I was able to see the faces of amazing children light up with the opportunity to ride and groom beautiful horses!"
 – Naomi Van Setten, 2nd Year DPT Student