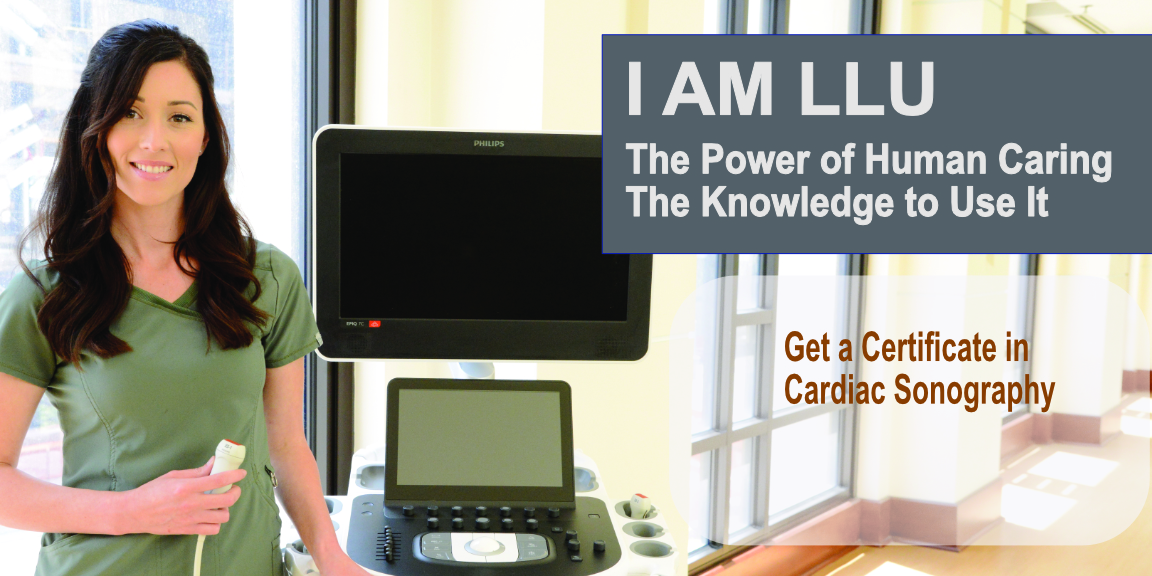 Do you want to help people with heart problems?
Do you see yourself working on a team making a significant contribution?
Are you searching for a school that supports your values and need for wholeness?
About the Certificate of Cardiac Sonography Program
The Certificate in Cardiac Sonography is a 12-month program. Coursework and clinical time in this program involves more in depth concentrated study of assessment of the heart. It includes extensive study of the heart hemodynamics, normal anatomy, disease processes, and patient treatment.  The Cardiac Sonography program begins each Fall. This program prepares students to sit for the board exam and RDCS credentialing exam.  All students are required to take and pass the ARDMS Standard Physics and Instrumentation (SPI) exam before completion of the program.   This program does require a previous associate/bachelors degree in any field.
Our Mission
The Diagnostic Medical Sonography Program at Loma Linda University, School of Allied Health Professions, provides a quality educational experience focused on the whole person. The program prepares students to take the national board exam, become entry-level sonographers, and be equipped with the knowledge, skills, values, attitudes, and behaviors appropriate for providing excellent patient care and working on a health care team.
Our Vision
Our vision is to be known by our students, alumni, clinical instructors, faculty, professional community, and staff as the Diagnostic Medical Sonography Program of choice. Additionally, we want the program experience to be known as "a close family" that is exciting, challenging, and transforming.
Our Values
We will accomplish our mission and vision by setting and achieving high standards of excellence in professional behavior, academic and clinical education, customer service, and collaborative success, while living by the Loma Linda University values of excellence, integrity, compassion, self-control, humility, freedom, and justice
Goals and Student Learning Outcomes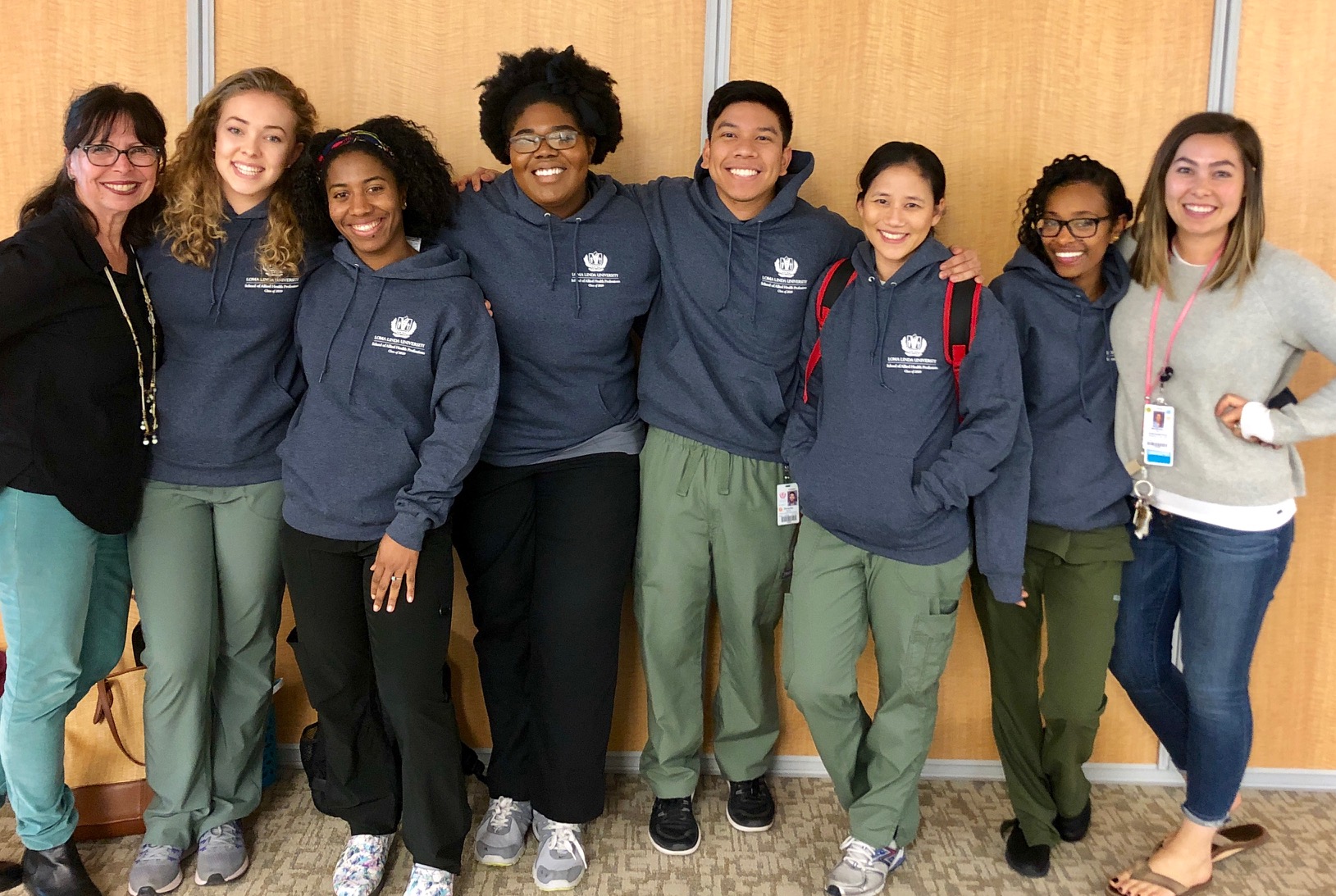 While in the Program, students will demonstrate clinical competence by performing ultrasound exams of diagnostic quality, and applying patient care and appropriate practices for all procedures. Students will communicate effectively by being able to clearly explain ultrasound procedures to patients and often family members, effectively communicate and work with the health care team, and demonstrate appropriate communication to diverse populations. Students will develop critical thinking and problem-solving skills so that they can appropriately adjust procedures, and critique images to determine diagnostic acceptability. Students will demonstrate the values and professional development, model professional behavior, and examine the core values and reflect on personal application. Students will also apply knowledge in interdisciplinary situations.