Welcome to Health Informatics and Information Management
On behalf of the faculty and staff of the Health Informatics and Information Management (HIIM) department, thank you for your interest in one of our programs. HIIM professionals, as members of the health care workforce, experience rewarding, challenging and stimulating careers. The curricula embed unique and specialized knowledge needed in today's health care workforce. Please visit each program's home page for further information about the exciting opportunities presented in the curricula.
Our faculty and staff are dedicated to providing you individualized support and mentoring throughout your studies as we assist you with your educational journey.  
Sincerely,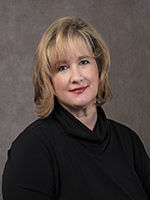 Debbie Hamada, EdD, MA, RHIA
Health Informatics & Information Management