THURSDAY – April 21st, 2016
Physical Therapy CE Course
Integrating Health and Wellness into Clinical Practice
Instructors: Christine Wilson, PT, DPT, OCS, PCI and Henry Garcia, PT, DPT, OCS
Centennial Complex, Rm. 3111 & Physiology Lab, 24760 Stewart St., Loma Linda, CA 92354
1:00 p.m. – 5:00 p.m.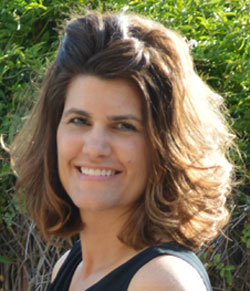 Christine A. Wilson PT, DPT, OCS, PCI  
Christine Wilson is an Assistant Professor of Physical Therapy at Loma Linda University where she teaches Exercise Physiology, Cardiopulmonary, and is Coordinator of the Simulation lab experiences and Acute care track.  Her other teaching areas involve Pilates, therapeutic exercise, and movement science.  She is a Board Certified Clinical Specialist in Orthopaedic, and a Certified Pilates Instructor.   Her areas of focus contain overall health and wellness of the cardiovascular system and advancements in movement function of the human body. Her clinical and research interests are in energy expenditure, cardiovascular health, and movement analysis.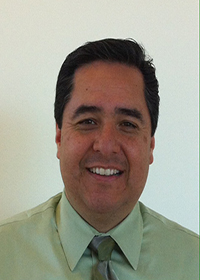 Henry A. Garcia, PT, DPT, OCS
Henry A. Garcia, PT, DPT, OCS, is Assistant Professor at Loma Linda University in the Department of Physical Therapy, School of Allied Health Professions. Dr. Garcia is a Board Certified Specialist in Orthopedic Physical Therapy and is currently teaching Orthopedic Physical Therapy, Aspects of Health Promotion and assists in Cardiopulmonary Care, as well as teaching in the post-graduate courses in Health and Wellness.  He is very involved in community work, and speaks in various venues, such as churches and community clubs, teaching the benefits of diet and exercise and how to safely start an exercise program.  Dr. Garcia spoke as a guest lecturer in Geneva Switzerland on "Lifelong Lifestyle Prevention, Accessible to All", as well as the annual Medical/Dental/Health Professional Retreat in Gatlinburg TN.  Dr. Garcia has a passion for seeking people who want to change because of his personal journey and lifelong struggles.
CEU credit: 4
Loma Linda University Medical Center, Staff Development is a Continuing Professional Education Accredited Provider with the Commission on Dietetic Registration. Registered dietitians and dietetic technicians, registered will receive 4.0 continuing professional education unit for completion of this program.
Loma Linda University Medical Center, Staff Development is accredited as a provider of continuing nursing education by the American Nurses Credentialing Center's Commission on Accreditation. (ANCC).
Loma Linda University Medical Center, Staff Development is approved by the California Board of Registered Nursing, Provider Number 00239, to offer this course for 4.0 contact hour.
Occupational Therapists reciprocate with PDP#42
Loma Linda University Medical Center, Staff Development is recognized as a Continuing Competency Approving Agency by the Physical Therapy Board of California. This program is approved for 4.0 CE credits. 
Loma Linda University School of Public Health is a designated provider of Category I continuing education contract hours for health education by the National Commission for Health Education Credentialing, Inc. The NCHEC Multiple Event Provider (MEP) number is CA0024. This event will be available for 4.0 CHES credit hours.
This course meets the qualifications for 4.0 hour of continuing professional development credit for Speech-Language Pathologists as required by the California Speech-Language Pathology and Audiology Board, provider #PDP42.
Max Attendance: 48 people
Price:
$80 LLU SAHP Alumni
$80 LLU SAHP Faculty
$80 LLU SAHP Student
$80 LLUH Employee
$95 General Participant
$80 Adventist Health System Employee
$80 Physical Therapy Clinical Instructor
Course Description: With the high prevalence of obesity, lack of activity and related co-morbidities  such as CVD, PAOD, DM and Metabolic syndrome, healthcare professionals need to better  equipped to provide wellness screening, education and  intervention, and the general public needs to be more proactive in accessing and utilizing resources for  disease prevention to ensure better quality of life. This course will examine the relevance of overall health, obesity, lack of exercise, physiologic changes, disease pathology and barriers to a better health across the human lifespan. The instructors will demonstrate how basic lab tests and measures such as VO2 measurements, Bioelectrical impedance, can be integrated into clinical practice to further the movement of health and wellness in the patient and general population as well as the development of proper exercise prescriptions. Participants should wear attire to allow comfortable participation in exercise testing labs. The course targets individuals interested in wellness education for personal reasons or for clinical practice.
Objectives:
Cite three physiological/behavioral barriers to changing health in our clients/patients
Identify three tools that help to determine the exercise prescription for a client/patient
Identify at least three basic physiological changes in the unhealthy and obese population
            Accurately perform sub maximal testing and list specific elements for each test to have measurable results for pre and post patient interventions
            Identify body fat analysis, and perform body composition testing
Demonstrate the ability to provide a specific exercise prescription for a client/patient from the tests and measures learned and performed during this course
CANCELLATION / REFUND / NO SHOW POLICY
For Cancellations less than five business days before the course start date, no refunds will be awarded. If the participant does not show for the course, no refund will be awarded; full payment will be charged to the participant. In the event that the course is cancelled, a full refund will be given.
CONTACT INFORMATION
Registration Information
LLUH Staff Development
| 909-558-3500
Melisa Aree
Alumni Affairs Officer/Homecoming Coordinator
maree@llu.edu | 909-558-7840