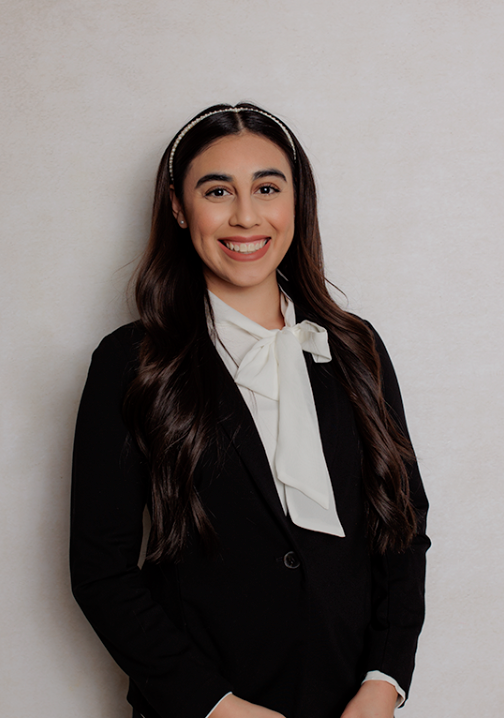 The BSHA program exceeded my expectations. The guidance and engagement from the professors, and my program director, Dr. Williams, allowed me to get the most out of my journey at LLU. Although I had no previous healthcare experience, I knew instantly this program would allow me to grow not only as a student and individual but as a future healthcare employee.
In comparison to my peers, my motives for enrolling in the program and my future goals were different. Nonetheless, I gained knowledge and relevant information that I would be able to take with me moving forward. Being the first generation to earn my bachelor's degree, the journey was not easy, but it was absolutely rewarding to earn an advanced education in an amazing program. I was able to work full-time in my first healthcare position as a patient service representative, all while taking courses online. Every quarter I spoke to Dr. Williams about the challenges I faced, and with her understanding, we both agreed on the necessary adjustments to remain successful in my academic program. I graduated from the BSHA program in 2021.
The curriculum challenged me in the most rewarding way, but the guidance and engagement from the professors allowed me to increase my knowledge and grow to my full potential. Emotional intelligence and leadership taught me the importance of self-awareness, social awareness, self-management, and relationship management. These skills are essential in every aspect of your life to become a better person and leader. Marketing taught me the basic functionalities of how to present information to reach your target audience. Financial Management taught me the importance of budgeting and spending. Healthcare Communication improved my communication skills and taught me how to properly distribute my message through the use of documents and presentations. Overall, I recommend the BSHA Program to assist others in taking the next steps toward a career in the healthcare industry. 
The position I am seeking is an administrative role in an OBGYN or Pediatric outpatient clinic. I am realistic about the role I am seeking and hopeful I will continue to learn and grow in my desired department.
I never could have imagined the BSHA Program would transform my life the way it did. Reflecting on the past two and a half years, I have built character and resilience. There is a misconception with online courses are "easier," but that is not the case in this program. The BSHA Program challenged me, took me out of my comfort zone, improved my time management, and allowed me to gain confidence and skills in specific areas I lacked before.