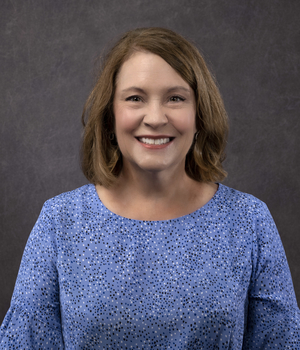 Lisa Parker, BSRS, RCES, RT, (R) (ARRT)
Clinical Coordinator/Instructor
Lisa Parker is a full-time Clinical Coordinator and Instructor in the Cardiac Electrophysiology Technology Program, where she has been teaching since her hire date in 2017.
Lisa's career in CEPT first began when she attended the program in 2010 as a student. Her background before that was in diagnostic radiology, where she earned her degree in Medical Radiography from Loma Linda University in 2004. Upon graduating from the CEPT program in 2011, she worked as a Cardiac Electrophysiology Technologist for five years until being hired by the Department of Radiation Technology to teach in their CEPT program.
Teaching in the CEPT program is where Lisa has found her passion. Having gone through the program herself, as well as having worked as an EP tech, provides an insight to what the students may need to achieve their goal of a meaningful and marketable education in the Cardiac Electrophysiology field.
Education
BS, Radiation Sciences, Loma Linda University, 2020
CEPT Certificate, Loma Linda University, 2011
AS, Medical Radiography, Loma Linda University, 2004
Professional Licensure
Registered Cardiac Electrophysiologist Specialist
American Registry of Radiologic Technologists
California State Certified Radiologic Technologist
California State Fluoroscopic Permit