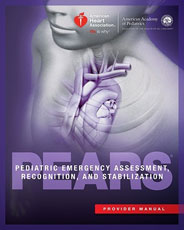 Pre-Requisites
The class is designed to help the basic pediatric health care provider develop the knowledge and skills for emergency assessment and treatment of seriously ill infants and children. Required manual must be brought on class day.
Not intended for those who routinely provide advance pediatric care. This course is highly recommended as a pre-course to pediatric advance life support course.
Video-Based Testing
A certificate from AHA will be provided upon course completion.
Course Length: 7-hours