Why Radiologist Assistants?
Patient need for medical imaging is increasing at a rapid pace, and radiology departments are struggling to meet the demand. In order to provide better patient care and efficiency, imaging departments are turning to registered radiologist assistants (R.R.A.s) to help meet the needs of patients and provide some relief to radiologists' workloads.
R.R.A.s are vital team-members in the medical field, functioning as extensions of radiologists and carrying out procedures under their indirect supervision. Duties may include patient assessment and management, and performing clinical exams as needed. A career as an R.R.A. is fulfilling and will allow you to continue to grow and progress in your profession.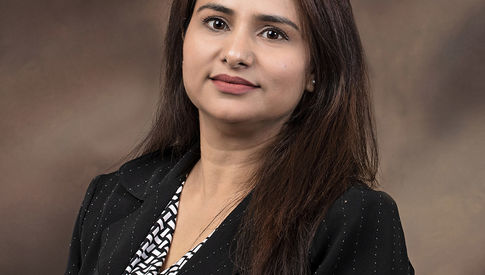 "LLU is the only university in California to offer a Radiologist Assistant (RA) program. The program is well organized with clinical and didactic education. I feel like the RA program fully prepares you for a good career opportunity."
Program Overview
The program is completely online, although clinical rotations are completed in the student's home state.
The program is 7 quarters long, which is 21 months.
Students are responsible for finding their own clinical site and radiologist mentor.
Students are required to be on campus in Loma Linda, California a few times during the program, typically for one-day visits.
Accreditation
Our program is nationally recognized by the ARRT, the American Registry of Radiologic Technologists,1255 Northland Drive, St. Paul, MN 55120-1155. Visit ARRT for more information.
Distance Education
Loma Linda University is only authorized to offer distance (online) education in certain states. If you legally reside in one of the states that we are not authorized in, you will be unable to apply to the program.
This is a University policy and we are unable to make any exceptions. Please email the program director if you have specific questions regarding this issue.
To view a map of states we are authorized in: LLU State Authorization Info.
Admissions to Program
You must have a Bachelor's degree from a regionally accredited institution. The Bachelor's degree can be in Administration or Science (does not have to be Radiology related). The degree must be posted, and the official transcript received, in order for the student to begin coursework in the fall quarter.
Applications are completed online, during January 1st – June 1st of each calendar year. The program begins in late September each calendar year.
Program Prerequisites
BA/BS degree from a regionally accredited institution, degree does not have to be in radiation sciences
A graduate of an accredited medical radiography (x-ray) program
ARRT, R.T.(R) licensure, in good standing
Current CPR certification (must complete ACLS certification prior to applying for boards)
Two-years, full time work experience (post-medical radiography licensure)
Course in Statistics (taken within the past 5 years) and does not have to be completed prior to application
Course in Research Methods (taken within the past 5 years) and does not have to be completed prior to application
Financial Information
Financial Information - tuition rates
Program Financial Summary - specific to RA program
Students are charged tuition for all academic and clinical courses. School fees, travel expenses, and book fees are extra and the student's responsibility. Required certification workshops/courses are not part of the tuition fees for the program.
Complete your FAFSA early as the deadline for many loan applications is February or March. You may begin the loan application process before you have been accepted into the program.
For more information contact Financial aid.
Graduate Outcomes
Perform procedures and clinical activities of the profession.
Engage in activities that advance the profession.
Impact health-care delivery.
Maintain recognized educational standards of the profession.
Employ proper ethics within the profession.
Health Screening and Immunizations
Students must meet specific health requirements prior to enrolling in classes. All vaccination policies are developed in accordance with current guidelines from the Centers for Disease Control (CDC). For more information regarding pre-admission health requirements including a list of required vaccinations, please visit our Student Health page for more information.
Standards for Students
Loma Linda University has certain policies and standards for all students who attend the University. We encourage all prospective applicants to review these standards as printed in the Student Handbook.
Contact Information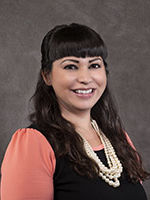 Brigit Mendoza, M.A.M., R.T. (R)