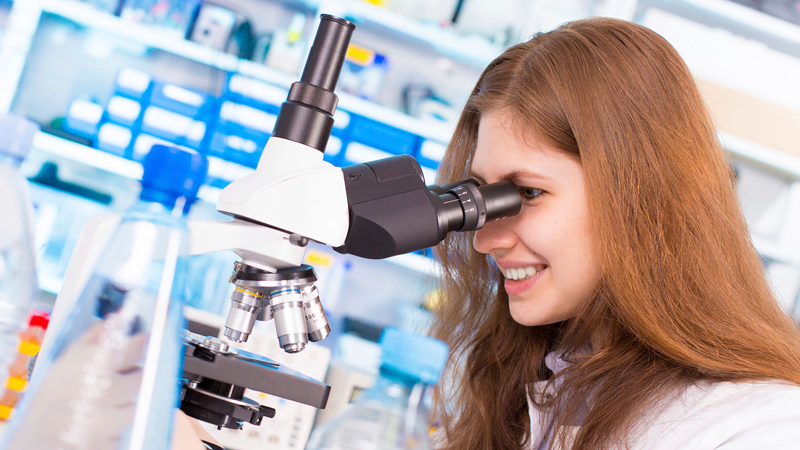 Welcome to the Department of Clinical Laboratory Science
CLS Professional Overview
Rewarding careers in the field of clinical laboratory science are open to those who have an interest in medical science. The student who enters this allied health profession should show an aptitude for mathematics and for the chemical and biological sciences.
The clinical laboratory scientist/medical technologist (CLS/MT) supervises or performs laboratory tests that aid the physician in the diagnosis and treatment of the patient's disease. Often these tests--in clinical chemistry, medical microbiology, parasitology, hematology, immunology, blood transfusion services, urinalysis, immunoassay, and other analysis--disclose subtle changes that might not be detected in any other way. Laboratory analysis requires that the technologist learn complex biotechnical theory and skills, including molecular diagnostics and molecular genetics.
The majority of CLS/MTs work in hospital clinical laboratories as well as industry, research, or public health agencies in this country and abroad. Growth in the number of public and private medical facilities, the increased importance of laboratory tests for medical diagnosis, and the initiation of new government healthcare programs have created a need for more CLS/MTs.
Cytotechnology Professional Overview
The cytotechnologist works under the direction of a pathologist and microscopically (using a microscope) examines body samples including urine, cerebrospinal fluid and Pap tests to detect cell changes caused by different disease processes. The cytotechnologist is able to differentiate between normal, atypical and malignant cells and assists in detecting cancer at its earliest and potentially most curable stage. Cytotechnologists often assist other clinicians such as pulmonologists, gastroenterologists and interventional radiologists with specialized fine needle aspiration procedures which are used to obtain samples from suspicious lesions without major surgery.  In addition cytotechnologists may be involved with the application of companion technologies including immunocytochemistry, fluorescence in situ hybridization and flow cytometry.
Cytotechnologists work in hospitals, large academic medical centers, government laboratories, research laboratories and large reference laboratories. They are vital members of the healthcare team.
We currently offer the following Clinical Laboratory Science programs within our department: 
We have a team of dedicated faculty to provide you with an outstanding education that will prepare you to become a valuable member of the healthcare team. You will find information within our web pages about each of our programs. If you have further questions or would like to speak with one of our faculty, please call the department and we will be happy to assist you.  
Contact Us
Loma Linda University
Clinical Laboratory Science Department
Nichol Hall, Room A923
Loma Linda CA 92350
909-558-4966