Transforming lives through occupation, advocacy, and service
Welcome to Loma Linda University. The faculty and staff in the Department of Occupational Therapy appreciate the opportunity to share our program with you.
Occupational therapy has been an exciting career for many of us and as healthcare continues to evolve, our profession is encouraged to "think outside of the box " leading to exciting opportunities and growth. Our courses are woven with threads of service, occupation-based practice, evidence-based practice and health. Students at Loma Linda University have a unique opportunity to participate in community-based fieldwork, service-learning, and health promotion supporting the mission of our University.
Master of Occupational Therapy program
MOT Update:  
The M.O.T program is now closed to admission. The last MOT cohort will enter the program in June 2021.
Entry-level Occupational Therapy Doctorate (EOTD)
Program Admission begins mid-July 2021 through OTCAS.
The Entry-level Occupational Therapy Doctoral degree program has applied for accreditation and as of December 2020, has been granted Candidacy Status by the Accreditation Council for Occupational Therapy Education (ACOTE) of the American Occupational Therapy Association (AOTA), located at 6116 Executive Boulevard, Suite 200, North Bethesda, MD 20852-4929. ACOTE's telephone number c/o AOTA is (301) 652-AOTA and its Web address is www.acoteonline.org.
We will accept applications for the Entry-level O.T.D beginning July 2021 for the first entry-level O.T.D cohort which will begin in June 2022.
The program must have a pre-accreditation review, complete an on-site evaluation, and be granted Accreditation Status before its graduates will be eligible to sit for the national certification examination for the occupational therapist administered by the National Board for Certification in Occupational Therapy (NBCOT).
Students must complete 24 weeks of Level II fieldwork as well as an individual 14-week capstone experience within 6 months following the completion of the didactic portion of the program. The doctoral capstone experience must be started after completion of all coursework and Level II fieldwork as well as completion of preparatory activities defined in 2018 ACOTE OTD Standard D.1.3
After successful completion of the NBCOT exam, the individual will be an Occupational Therapist, Registered (OTR). In addition, all states require licensure in order to practice; however, state licenses are usually based on the results of the NBCOT Certification Examination. Note that a felony conviction may affect a graduate's ability to sit for the NBCOT certification examination or attain state licensure.
The Post Professional Doctor of Occupational Therapy Program
Our Department is also proud to offer a post professional Online Doctor of Occupational Therapy Program. This degree is rich in deep level learning and research preparing practitioners for futures in leadership, health promotion, and academia. Visit our Post Professional OTD page for more information on this program.
If you need assistance in evaluating your study program, please fax 909-558-0239 and send a copy of your transcripts or a list of subjects you have completed (include course number, title, units, and grade); we will be happy to advise you in preparing for our admission requirements.
If your transcript is from a foreign country, you must first send it to a transcript evaluation service for an official evaluation report. See our international student information on our admissions page.
If you have any questions about our program, please call 909-558-1000 +1-4 for Allied Health and ask for OT. Our direct line is 909-558-4628. You may also email studyot@llu.edu. 
Visit the Accreditation Council for Occupational Therapy Education for more information at www.acoteonline.org.
Please subscribe and learn more about us by clicking on http://myllu.llu.edu/blogs/otatllu. 
We are extremely happy to be able to share news with you throughout the year!!
Occupational therapy is an exciting and rewarding career. We welcome the opportunity to share it with you.
Sincerely,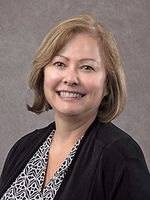 Liane Hewitt, DrPH, CHES, OTR/L
DEPARTMENT CHAIR, ASSOCIATE PROFESSOR