Welcome to the Doctor of Occupational Therapy Program
Loma Linda University is a world renowned health sciences institution recognized for the emphasis on educating students in a values based environment that promotes a lifestyle of wellness.  The OTD program was approved by the Western Association of Schools and Colleges and provides occupational therapists an opportunity to further their education through its flexible online format. Our online community fosters learning and professional growth through creative learning experiences, critical reflections, and discussions.
The program embraces people-centered interventions that include both traditional and emerging practice settings. Graduates will be challenged to reflect upon their social responsibilities as health professionals to promote health and participation not only at the individual level but also at community and societal levels.
Our program consists of two years of online didactic work and a capstone project in accordance with the professional doctorate accrediting standards of the Western Association of Schools and Colleges. The coursework includes emphasis on spirituality, diversity, critical reasoning, advocacy, participation, education, and research. The capstone project is a professional rotation that the student designs him or herself. We feel that this will allow graduates to express their creativity, explore new areas of practice, and engage in innovative research and programming.
An online orientation familiarizes students with the University, department, faculty, current students, the program, and the Canvas learning system. All students are invited to attend the on-site intensive to meet faculty, attend presentations, and interact with other students.
Our University also offers a PhD in Rehabilitation Science as an alternate degree option for those specifically interested in Research.
Contact Us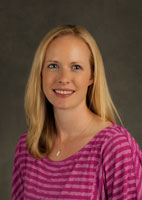 For more information on the program and admissions,contact:
Julie Kugel, OTD, OTR/L, Program Director
909 558-4628
jkugel@llu.edu