Occupational Therapy student's experience on serving in Belize.
Recognition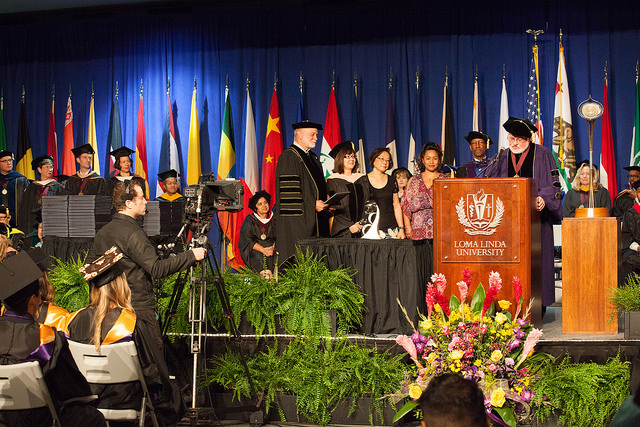 Embracing Loma Linda University Health's (LLUH) value of Service as a means to transform lives through education, health care, and research, the LLUH Department of Occupational Therapy interweaves community service and service-learning throughout the program in the form of volunteer activities, program development and fieldwork in emerging areas. In many areas the service experience has come full circle to include a research element that then allows us to assess impact. Students and faculty connect with the community in a variety of areas including kinship support services, senior care services, domestic violence organizations, and with caregivers for family members who have dementia.
Recognizing the Department's commitment to community service, the University awarded the Department of Occupational Therapy the Community Engagement Award at graduation this year. Dr. Liane Hewitt received the award on behalf of the Department from the University President, Dr. Richard Hart.
The University honors the Department "for interweaving community engagement as an integral curricular component – opening a wide vista for collaboration and significant partnerships; for community program initiatives which have resulted in the establishment of local, regional, and national clinical sites; enhancing the positive image of this health sciences institution; and for unwavering commitment and passion for the welfare of the community through continuing endeavors that promote this institution's mission, "To continue the teaching and healing ministry of Jesus Christ."
The Department celebrates this award with its students and community partners as they continue to strive to transform lives through occupation, service, and advocacy.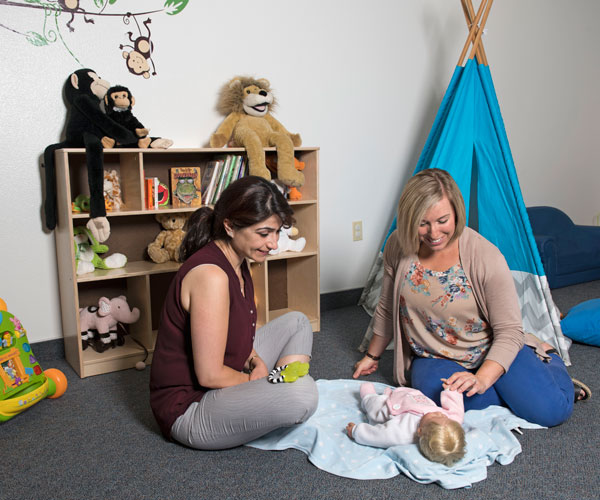 At the Interdisciplinary Community Outreach Center, (ICOC) our Mission is to improve health and well-being of families as a whole and enhance
community inclusion by providing access to compassionate interdisciplinary care, resources, services, as well as contributing to research,
and education of the healthcare community.  
Occupational therapy students work side by side with faculty to provide services and develop programs for families by providing individual treatments, group programming, and educational workshops for parents and caregivers. Through an interdisciplinary approach, occupational therapy students experience the value of collaborating with other professionals such as Speech and Language Pathologists and Dieticians to best serve families in our local community.
Programs offered through the center:
School Readiness
Early literacy
Handwriting Camp
Infant Massage
Individual treatment
Independent life skills with adolescents with Autism