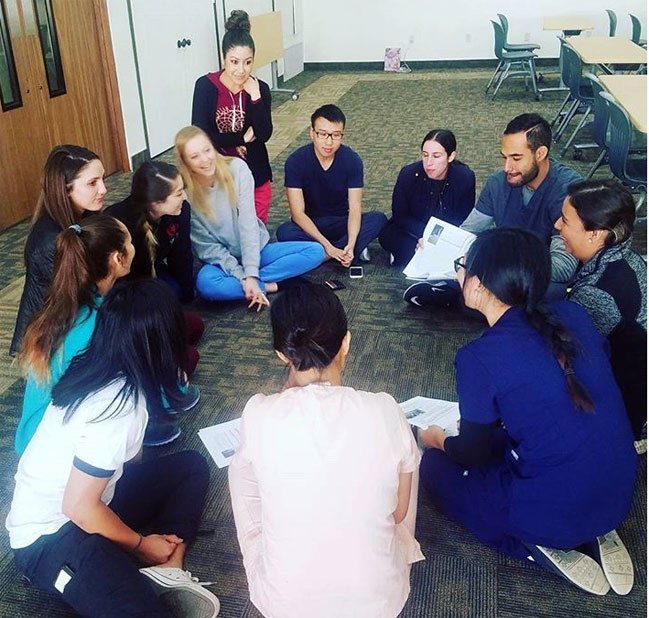 Occupational therapy is the only profession that helps people across the lifespan to do the things they want and need to do through the therapeutic use of daily activities (occupations). Occupational therapy practitioners enable people of all ages to live life to its fullest by helping them promote health, and prevent—or live better with—injury, illness, or disability.
Common occupational therapy interventions include helping children with disabilities to participate fully in school and social situations, helping people recovering from injury to regain skills, and providing supports for older adults experiencing physical and cognitive changes. Occupational therapy is skilled treatment that helps individuals achieve independence in all facets of their lives. It gives people the "skills for the job of living" necessary for independent and satisfying lives. Services typically include:
Customized treatment programs to improve one's health and ability to engage in meaningful daily activities
Comprehensive home and job site evaluations with adaptation recommendations
Performance skills assessments and treatment
Adaptive equipment recommendations and usage training
Patient and family education

"Occupational therapy practitioners are skilled professionals whose education includes the study of human growth and development with specific emphasis on the social, emotional, and physiological effects of illness and injury."
An occupational therapist enters the profession with a master's degree. Applicants must complete prerequisites prior to admission to the program, as well as to meet the program admission requirements.   Students must complete supervised clinical internships in a variety of healthcare settings and pass a national examination. Most states also regulate occupational therapy practice. 
Occupational therapists may be employed in a variety of settings including school systems, hospitals, rehabilitation centers, long-term care facilities, behavioral health clinics, pediatric practices, and community- based organizations.
Occupational therapists may also be self-employed in private practice. These practitioners see clients for a variety of conditions and services including coaching, telehealth, and consulting.
Occupational therapists need patience and strong interpersonal skills to inspire trust and respect in their clients. Ingenuity and imagination in adapting activities to individual needs are assets. Those working within the community must be able to adapt to a variety of settings and have strong leadership skills and innovation.
U.S. News & World Report released its annual job rankings.
                  OT is No. 17 on the Best Health Care Jobs list. The profile article on OT features AOTA member Samia Rafeedie.
The LLU Advantage
We are often asked what sets us apart from other programs and universities. We have outlined below what we feel are our program strengths and given advantages to attending our program.
Loma Linda University's Occupational Therapy program earned a 10-year accreditation for its excellence in educating in the field of Occupational Therapy. 
Supportive Christian campus and learning environment.
Prospective students are able to make an appointment with our program advisor and meet one to one to learn more about the program, get assistance with admissions, and to have questions answered.
Specific classes in service-learning providing opportunity for students to practice their skills while meeting a need of a community partner.
We do not require GRE exam score for entry into our master's program.
The opportunity to participate in innovative community-based settings.
Students are encouraged to embrace "wholeness", healthy living, social connections, spiritual exploration, and exercise regularly at our state-of-the-art health wellness facility.
Loma Linda University is a Health Science Institution with opportunity to collaborate with other healthcare professionals.
Loma Linda University accepts students from many backgrounds and religious affiliations and offers a rich diversity within our student body.
Students have opportunity to collaborate with international OT students teaching them the latest techniques we use in the United States.
Opportunity to participate in mission trips to other countries through the School of Allied Health Professions and University.
Faculty mentor students during the program and prep students for board exams and future employment as OT practitioners.
Advanced science courses in anatomy, neuroanatomy and kinesiology are taught by experienced rehabilitation specialists.
Second year MOT students may apply to work as Teaching Assistants in Gross Anatomy lab during their second year.
Occupational therapy practitioners have a holistic perspective, in which the focus is on adapting the environment and/or task to fit the person, and the person is an integral part of the therapy team. It is an evidence-based practice deeply rooted in science.
Applications will be accepted July 18-October 1 for Summer 2019 start.
Contact our OT Department today for an advisement appointment!