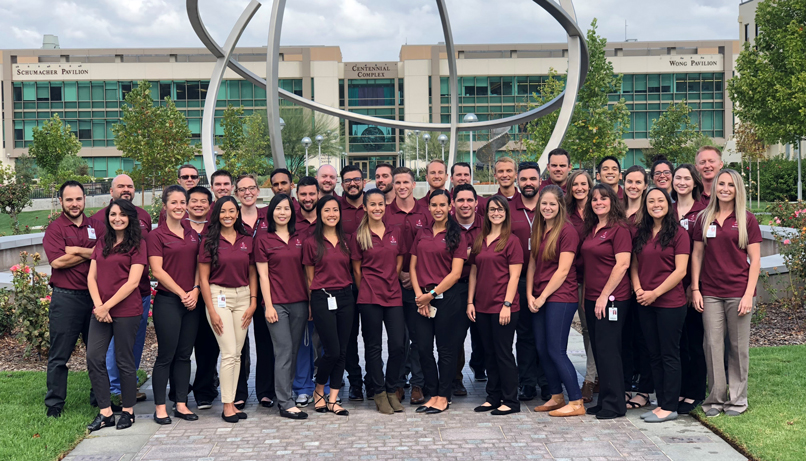 Welcome to the Department of Physician Assistant Sciences!
Welcome to the Loma Linda University Department of Physician Assistant Sciences! We look forward to welcoming you as a part of the Loma Linda University campus family.
The faculty and staff in our department are committed to making your education and training the experience of a lifetime.
We are pleased that you are taking the time to explore the LLU Physician Assistant Program website and hope that you find all of the information that you need to assist you in your search for the right program for you.
We are excited to be able to offer quality physician assistant education at a time when growth and job opportunities for the profession are on the rise to meet the demands of America's changing healthcare delivery system.
Our Master of Physician Assistant Program was established in the year 2000 to train physician assistants with an emphasis on primary care. It is our goal to prepare our students to serve others through the practice of medicine with both excellence and compassion. We feel it is important for our students to become culturally proficient, service‐minded, and prepared to serve the community around them.
We look forward to working with you to fulfill your educational goals.
Warmest regards,


Gerald Glavaz, DHSc, MPA, PA‐C
Chair of the Department of Physician Assistant Sciences
Program Note
At its March 2017 meeting, the Accreditation Review Commission on Education for the Physician Assistant (ARC-PA) placed the Loma Linda University Physician Assistant program sponsored by Loma Linda University on Accreditation-Probation status until its next review in March 2019.
Probation is a temporary status of accreditation conferred when a program does not meet the Standards and when the capability of the program to provide an acceptable educational experience for its students is threatened.
Once placed on probation, programs that still fail to comply with accreditation requirements in a timely manner, as specified by the ARC-PA, may be scheduled for a focused site visit and/or risk having their accreditation withdrawn.
Specific questions regarding the Program and its plans should be directed to the Program Director at gglavaz@llu.edu and/or the appropriate institutional official(s).