Physician Assistant Faculty and Staff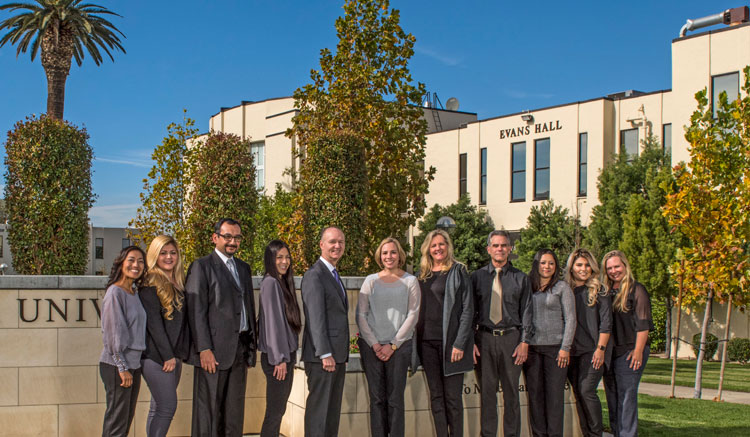 Department Chair/Program Director – Gerald Glavaz, DHSc, MPAS, PA-C
Gerald ("Jerry") Glavaz earned his Bachelor of Science from Eastern Illinois University and his Physician Assistant Certificate from Northeastern University in Boston. He completed his Master of Physician Assistant Studies degree at the University of Nebraska, and received his Doctor of Health Sciences degree in 2013. Dr. Glavaz joined the department in 2003 and served as a Clinical Coordinator until he was appointed the Department Chair/Program Director in 2014 . He is a past member of the Physician Assistant Education Association's Clinical Education Committee. He continues to practice clinically in Occupational Medicine and Orthopedics.
Associate Program Director-Catherine Oms, MPA, PA-C
Catherine Oms was raised locally and graduated from Loma Linda Academy in 1997. She received an Associate's Degree in Nursing from Southwestern Adventist University in 1999. She obtained her Bachelor's Degree in Kinesiology from Cal State University, San Bernardino in 2003. She obtained her Master's Degree in Physician Assistant Sciences in 2007 from Loma Linda University and has worked in several fields including, Pediatrics, Women's Health, and Family Practice. She completed the OB/GYN Residency Program for PA's from Arrowhead Medical Center in 2009. She returned to Loma Linda University in 2011 as full time faculty and was a Didactic Coordinator for the Physician Assistant Program for 6 years.  She is currently the Associate Program Director for the Physician Assistant Program. Her responsibilities include assisting with program assessment/accreditation/grant, administrative duties, and teaching Women's Health and Cultural Immersion.

Medical Director- Wessam Labib, MD, MPH
Wessam Labib graduated from the University of Illinois, Chicago, Family Medicine Residency program in 2008, while simultaneously, receiving a Master's of Public Health in Health Policy and Administration that same year.  In 2009, he completed a Geriatric Medicine Fellowship at UCLA and a Medical Student Education Fellowship from the Society of Teachers of Family Medicine in 2012. Currently he practices Family/Geriatric Medicine at the Loma Linda University Family Medical Group and is the Director of the Adult Specialty Clinic (ASC) - Memory clinic.  He is an Assistant Professor for the Department of Family Medicine, School of Medicine and School of Nursing. He is also the Geriatric Medicine Rotations Director – Family Medicine Residency.  He is the Director of Medical Student Education – Department of Family Medicine and was appointed the PA program Medical Director in 2016.  He is passionate about education and believes strongly in the value of the multidisciplinary approach to education and to healthcare.

Didactic Director – Mark Milliron, MSc, MPA, PA-C
Mark received his Bachelor's in Biology from the University of Redlands in 1976.  One year later, he completed a Master's in Genetics at the University of California in Riverside.  This was followed by four years of PhD studies in the Faculty of Medicine at the University of British Columbia.  Mark taught at both the high school and university levels for over twenty-five years before returning to southern California and entering the PA program at Loma Linda.  His clinical experience includes Emergency Medicine, Family Medicine, and Urgent Care. Mark is currently the Didactic Director for the PA program, with responsibilities for instruction and curriculum delivery.

Didactic Coordinator – Erin Gysbers, MPAS, PA-C
Erin Gysbers was born and raised in Pennsylvania where she earned her bachelor's degree in Biology from Pennsylvania State University in 2004. She went on to earn her master's degree in Physician Assistant Studies from St. Francis University in 2007. Upon graduation, Erin moved to California to participate in the OB/GYN residency for PAs at Arrowhead Regional Medical Center. She graduated from the residency in 2008. Since that time, Erin has worked in women's health and orthopedics. She joined the Loma Linda Physician Assistant program in 2017 as full time faculty and is a Didactic Coordinator.  Her responsibilities include coordinating and teaching Clinical Medicine, Physical Diagnosis and Primary Care Pediatrics.

Clinical Director – Courtney McConnell, MPA, PA-C
Courtney McConnell received her Bachelor of Science degree in Kinesiology with a concentration in Clinical Exercise Science and Minor in Sociology from California State University, Fullerton in 2009. She obtained her Master's degree in Physician Assistant Sciences in 2014 from Loma Linda University and has worked in General Pediatrics since graduation.  She returned to Loma Linda University in 2015 as full time faculty, were she has worked both didactically and clinically for the Physician Assistant Department.   Courtney currently serves as the Clinical Director, where her duties include overseeing the clinical phase of the program, coordinating courses and providing lectures in Preventive Medicine, Physical Diagnosis, Clinical Medicine and PA Professional Issues. Professor McConnell also facilitates the Inter-Professional Education Workshop during the didactic phase of the program. She plans to pursue her doctorate degree in 2018.

Didactic Coordinator – Jennifer Hayhurst, MPA, PA-C
Jennifer Hayhurst was born locally and earned her Bachelor of Science degree in Environmental Science with a minor in Biology from the University of Redlands in 1998. She then obtained her Master's degree in Physician Assistant Sciences in 2014 from Loma Linda University.  She has worked in the field of Dermatology since graduation. She received advanced training provided by the Society of Dermatology Physician Assistants and became a Diplomate in 2015. She returned to Loma Linda in 2017 as full-time faculty and Clinical Coordinator for the Physician Assistant program. Her responsibilities include coordination of the clinical year and lecturing in Clinical Skills, Preventive Medicine and Physical Diagnosis in the didactic year.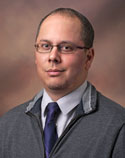 Department Faculty- Anthony Sutton, MSM, PA-C
Anthony Sutton received a Bachelor's degree in Neurobiology, Physiology and Behavioral Science from University of California, Davis in 1999.  He obtained a degree of Master of Science in Medicine from Western Michigan University in 2003. Professor Sutton's strong clinical experience is derived from practicing in hospital based internal medicine, emergency medicine, urgent care and family medicine.  He became affiliated with Loma Linda University in 2011 as a guest lecturer for the Physician Assistant program.  In 2014, he became a part-time faculty member while continuing to work full-time at a high acuity urgent care.  The majority of his responsibilities are within the didactic curriculum, as he lectures in multiple areas including Cardiology, Nephrology and Neurology.  He is the program's expert educator for Problem Based Learning and Medical Simulation.  Professor Sutton assists in the orchestration of an Inter-Professional simulation experience during student's clinical phase with medical, nursing and pharmacy students.  He continues to precept students during their clinical phase of the program.
Physician Assistant Staff


Administrative Secretary- Sandra Bailey
Bio coming soon

Project Coordinator- Lillian Luna
Lillian Luna received her Associate's Degree in Business Administration in 2006 from San Joaquin Valley College. She obtained her Bachelor of Science Degree in Business Management in 2011 from University of Phoenix. She provides administrative support to the Program Director/Department Chair. Her responsibilities include accreditation, grant, marketing, and alumni affairs. Prior to joining the University, Lillian worked in academics and admissions.

Administrative Clinical Assistant – Valerie Mosqueda
Valerie Mosqueda has received her Degree's in Computer Management Information Services and in Echo Cardiovascular Sonography. She joined the PA Department in September of 2016 as the Administrative Clinical Assistant and has been employed within the Loma Linda Entities since 2010. Her current responsibilities include processing contracts and providing support to the senior students and the clinical team.
Senior Administrative Secretary – Kena Shaddox
Kena Shaddox joined the PA Department in 2010 and has been employed with the University since 1997.  Her primary duty is administrative support for the didactic portion of the program as well as provides overall administrative support to the faculty and staff. Prior to joining the University, Kena worked as a research assistant for 7 years on a double blind study for Colgate Toothpaste that culminated in the introduction of a new product, Colgate Total Toothpaste.
To contact pa@llu.edu with questions about the Physician Assistant program.