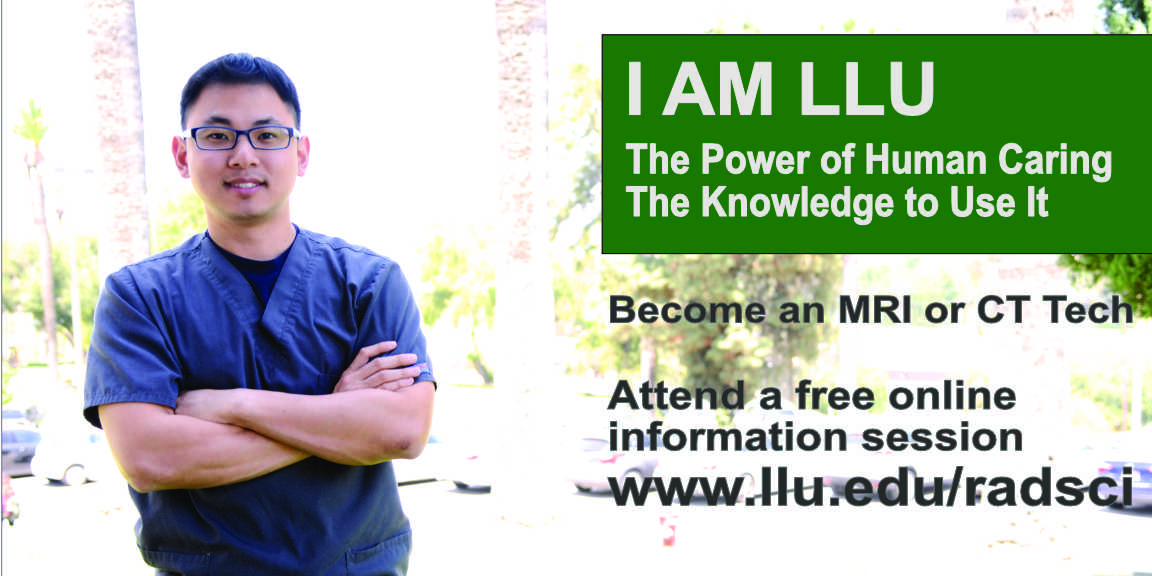 Attend an online information session
The application window for the CT and MRI Certificates, and the CT/MRI program is January 1 to May 1.
Program Resources
About the Special Imaging Field
Special Imaging technologists work in a highly specialized field operating sophisticated imaging equipment. They provide detailed cross-sectional images of the human body, assisting physicians with quality patient diagnosis and treatment.
Students have options to take both CT and MRI together as a single 12-month (four quarters) program, or CT or MRI alone as an individual 6-month (two quarters) program.  Any option results in the student receiving a University certificate in the modality of choice.  If you are interested in getting your Bachelor's degree with a CT and/or MRI emphasis,  visit our BSRS page.
Any option is a full-time, 40 hour-per-week program, which includes didactic and clinical experience.
Clinical involves four (4), eight (8) hour days per week.
Classes are scheduled for one day per week and may require the student to be on campus. There are no arrangements for part-time or evening status. 
Students will experience hands on training in their chosen modality.
About the Special Imaging Program at LLU
Program Requirements
Current ARRT Registry in Radiography (R) by program start date.
Current California (CRT) license by program start date.
Current CPR Card with the American Heart Association by program start date.
A minimum GPA of 2.5 must be maintained in all didactic and clinical coursework. Each student must complete all clinical requirements and class work, including assignments, quizzes, and exams.
Venipuncture is highly recommended but can be provided in the program.
Current required vaccinations by program start date.
Program Outcomes
Be knowledgeable professionals in their field of study.
Demonstrate leadership and critical thinking in all areas of CT and/or MRI scanning.
Behave with ethical standards as a professional CT and/or MRI technologist.
Positively interact and communicate with patients, department personnel, and professional staff.
Maintain skills and knowledge by interacting with fellow professionals, attending educational conferences, and staying current with changing technology.
Student Profile
Technologists looking to further their careers, enhance their skill set, and provide much-needed diagnostic services for patients.
Enthusiastic applicants interested in maintaining high standards of academics, clinical performance, and patient care.
Technologists who possess a broad knowledge of human anatomy and strong computer skills.
Transcripts should reflect strong grades in science and related courses.
Detail-orientated professionals who are able to work under pressure with critical thinking and problem solving skills.
The applicant should submit meaningful recommendations from prior teachers, work supervisors, or health professionals who are knowledgeable about his/her qualifications.
We accept applicants who are completing a program in Radiologic technology prior to the start of our program as long as they have their ARRT, CRT, and CPR by our program start date.
Observation Experience

Print the special imaging forms: 
A minimum of twelve (12) hours of career observation is required per modality.
Total Hour Requirements:
•    CT Only – 12 hours
•    MRI Only – 12 Hours
•    CT/MRI Combined – 24 hours (12 hours in each modality).
Applying to the Program
To begin the Admissions process, please review our special imaging program information here on our website and then schedule an advising appointment with the program director.
Refer to the School of Allied Health Profession's Admissions Information and complete an online application to the special imaging program of your choice.
The application window for a Fall quarter start for the CT certificate, the MRI certificate, and the CT/MRI program is from January 1 to June 1.
The application window for a Spring quarter start for the MRI ONLY Certificate is from  June 1 to December 1. 
Interviews
Interviews for January 1 through May 1 applicants are conducted in June.
Interviews for June 1 thorough December 1 applicants are conducted in January. 
All qualified applicants will be interviewed by the program director and representatives of the School of Allied Health Professions. If you reside in Southern California you should plan for a personal interview. You will be notified by phone or e-mail of your interview date and time.  Due to the limited number of interview dates/times, you will be assigned an interview slot, and you should plan around your interview as alternate dates/times are not available.
All special Imaging applicants are rated in the following areas:
Work experience or training background

Recommendations

Academic background

Communication skills

Knowledge of profession and program

Professionalism

Motivation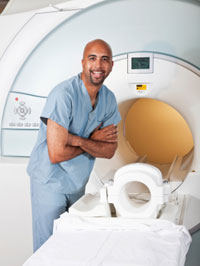 Selection of Applicants
After all qualified applicants have been interviewed, the selection committee for the program meets to make the final selections. Selections are usually decided by the end of June (for January 1 through May 1 applicants) and confirmation of each decision is mailed to the respective applicant from the Office of Admissions for the School of Allied Health Professions. June 1 through December 1 applicants will be notified in early February.
Background Checks
Students are required to have a background check.  This will be performed by Loma Linda upon admission to the program. The cost of the background check is the student's responsibility.
Course Schedule
Access our course schedules by choosing the special imaging program and quarter of choice.
Distance Education Options
Both programs have distance education options available, depending on your location.  Please contact the program director for details.
State Distance Education Restrictions
Financial Information
The Special Imaging program is full-time for each quarter. The cost for the program is subject to change. Since this is a certificate program, financial aid is not available for the CT or MRI certificate programs. Please contact the Student Financial Aid Office at 909-558-4509 if you have specific questions.
This program qualifies for VA tuition benefits.  Visit: http://www.gibill.va.gov for details.
Contact Information
Suzette Paredes Sanchez, MS, ARRT (R)