School Administrators
Craig R Jackson, J.D., M.S.W., Dean
Joyce W Hopp, Dean Emeritus
Lee Berk, DrPh., Associate Dean, Research
Ernest Schwab, Ph.D., Associate Dean, Academic Affairs
G. Charles Dart, JR.,  M.B.A., Associate Dean, Student Affairs
Everett B Lohman, DSc., Assistant Dean, Academic Affairs
Arthur W Kroetz, Ph.D.,  Assistant Dean, Educational Support Services
Kent Chow, M.B.A., Assistant Dean, Finance
Dana G McCree, MS, SHRM-CP, Assistant Dean, Admissions & Records
Deans Office Staff Members
Department Chairs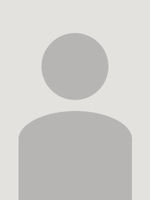 David Lopez, Ed.D.
Cardiopulmonary Sciences Department Chair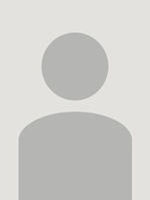 Rodney M. Roath, M.B.A., PhD
Clinical Laboratory Science Department Chair
Terry Douglas, PhD, CCC-SLP
Communication Sciences and Disorders Department Chair
Dr. Douglas is a full-time Associate Professor in the Department of Communication Sciences and Disorders. He has been a part of the faculty since 2007 teaching courses in anatomy of speech and hearing mechanism, fluency, accent modification, adult language disorders and clinical supervision.
Debbie Hamada, EdD, MA, RHIA
Health Informatics, Information Management, and Administration Department Chair, Associate Professor
Dr. Debra Hamada is an Assistant Professor and Chair for Loma Linda University HIIMA Department. She currently teaches in the Bachelor of Science in Health Information Administration, the Master of Science in Health Informatics programs and the Bachelor of Science in Health Care Administration (BSHCA) programs. She completed her baccalaureate studies at The College of Saint Scholastica, her master's from the University of Redlands, and her doctoral degree at the University of Southern California.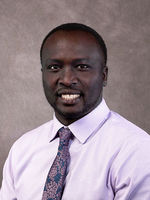 Edward Bitok, DrPH, RDN
Nutrition and Dietetics Department Chair
As young man growing up in Kenya, Edward often found himself in trouble with his father for "spending too much time in the kitchen" instead of outdoors working on the farm. Little did his father know that Edward's interest in food preparation would eventually lead to a career in Nutrition and Dietetics. He completed a double major in Food and Nutrition and Clothing and Textile from the University of Eastern Africa, and in 2008 he joined LLU where he completed a Masters degree in Nutrition & Dietetics and a Doctorate in Public Health Nutrition. As a Nutrition & Dietetics faculty, he enjoys teaching nutrition, research, and promoting plant-based diets as the most suitable for human and planetary health.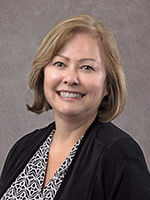 Liane Hewitt, DrPH, CHES, OTR/L
Associate Professor
Dr. Hewitt began her professional career at Loma Linda University Medical Center, where she worked in acute care and inpatient rehabilitation. She served as Loma Linda University's Chair of the Department of Occupational Therapy from 2000 to 2023. Her specialty area was neuro-rehabilitation where she was able to impact the lives of many patients and families. Over the span of her career Dr. Hewitt has worked in a variety of practice areas including home health, skilled nursing, schools and more recently in community-based practice areas.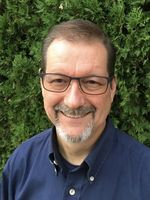 Michael Moor, MHS, CPO
Department Chair-Instructor
Michael Moor has been a faculty member in the Department of Orthotics & Prosthetics since 2014 and was appointed Chair of the department in 2022. He earned his bachelor's degree in O&P from University of Washington and a master's degree in Health Professions Education from Loma Linda University.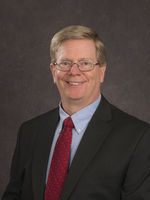 Larry Chinnock, Ed.D., P.T.
Physical Therapy Department Chair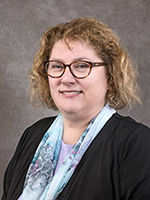 Laura L. Alipoon, Ed.D, RT(R)
Radiation Technology Department Chair/Full Professor
Dr. Alipoon is a Full Professor in the Department of Radiation Technology. She has been a part of the faculty since 1991 serving in varying roles including Clinical Coordinator, Program Director, and now Chair. In addition to starting the first Radiologist Assistant Program in the nation, she started a medical radiography program in Saudi Arabia.
Committees
These committees maintain different aspects of the day to day operations within the School of Allied Health Professions.
Administration Executive Council
Faculty Executive Council
Diversity Council
Clinical Coordinators Committee
Faculty Growth and Enrichment Committee
Information Systems Coordinating Committee
Technology Mediated Learning Committee
Continuing Education Committee
Research Committee
Spiritual Life & Wholeness Committee
Program Directors Committee
Individual Department's Faculty Committees