Virtual Open House
Join us at 7:00 p.m. PST via live video chat and the $60 application fee will be waived. Register by selecting one of the dates below. 
Register for Tuesday, October 8
Overview
The Health-Care Administration Bachelor of Science (BSHA) program is a degree completion program that prepares students to serve in mid-level health-care administration positions. The BSHA program is taught online, allowing students to complete coursework on their own schedules. This format is great for students wanting to balance employment, family life, and higher education. Likewise, students employed in the health-care industry may more easily earn a degree and pursue career advancement, because they may be able to apply previously-completed clinical units towards degree requirements. 
Loma Linda University Health is continually recognized for excellence in health care administration. Most recently, our Loma Linda University Medical Center CEO and CFO were recognized by Becker's Hospital Review. As the school of allied health, we've been committed to providing the best education in health care for more than 50 years. The values-centered education offered by Loma Linda University provides a unique experience for students that is unlike any other online health-care administration program. Read more about the Loma Linda Experience. 
The BSHA program starts summer quarter (June) each year. Students may enroll full-time, and complete the program in 5 quarters, or part-time, and complete the program in 8 quarters. Classes are generally small, with an excellent faculty-student ratio.
Admissions
To enroll, students must already have completed coursework equal to at least 96 quarter units or have earned an Associate's degree. Students must complete program prerequisites, co-requisites, the BSHA Core Curriculum, and elective coursework to satisfy at least 192 quarter units to graduate. For more information, go to: Prerequisites, Co-requisites and Admissions Requirements.
Online applications are accepted November 1- April 30.
Curriculum
The BSHA Core Curriculum consists of the following courses:
| | |
| --- | --- |
| Portfolio for Health-care Administration I | Sustainability for Health-Care Management |
| Principles of Health-Care Administration | Information Systems Management in Health Care |
| Writing for Health-Care Professionals | Health-Care Operations Management |
| Emotional Intelligence & Leadership Skills for Health-Care Professionals | Health-Care Human Resources |
| Health-Care Communications | Health-Care Marketing |
| Health-Care Research & Statistics | Health-Care Organization Behavior |
| Financial Management for Health Care | Portfolio for Health-care Administration II |
| Religion Course | Health-Care Policy & Strategy |
| Legal and Ethical Environment in Health Care | Religion Course |
| Project Management in Health Care | |
For more information: Detailed Course and Program Information.
Career Opportunities
Health-Care administration is a broad-based discipline that provides students with a distinctive opportunity to help improve the lives of individuals, communities, or entire populations. These are some of the jobs that Health-Care Administration graduates hold:
Clinical Department Manager
Hospital Administrator
Health-Care Human Resources Manager
Social and Community Services Manager
Medical Office Administrator
Health-Care Initiative Project Manager
Health Information Officer
Nursing Home Administrator
Coordinator, Health-Care Administration
Dental Office Administrator
Changing demographics have increased demand for health-care services, leading to a projected growth of 20% more jobs for medical and health service managers. (Bureau of Labor Statistics Occupational Outlook Handbook, 2016-17 Edition). This faster than average rate of growth means that there will be more jobs available to graduates.
Fast-Track Options
Many health-care administrators eventually earn a master's degree, as it helps them advance their careers. Our Fast Track option to various Master's programs offered at LLU allows BSHA graduates an opportunity to apply some of the core courses taken during the undergraduate program to a participating LLU Master's programs. Learn More about our Fast Track option.
Alumni Profile
Kelly Jones
Read about Kelly Jones's challenging new career as an Assisted Living Coordinator and learn how the BSHA program's emphasis on wholeness guides her leadership style.
Read More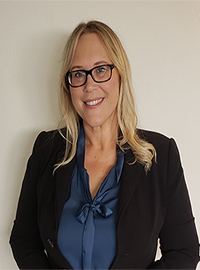 Faculty
Our committed faculty seek to graduate students with excellent critical thinking and communication skills, working with students to help them advance both academically and professionally. There are six Loma Linda University (LLU) full-time faculty and three contract faculty that teach in the BSHA Program. The program has five faculty who are at the doctorate-level. The program director teaches solely in the BSHA program while other faculty teach in both undergraduate and graduate programs at LLU.
Learn More
SCHEDULE A PERSONAL CONSULTATION
Contact Information
Health-Care Administration Program
School of Allied Health Professions
Loma Linda University
Nichol Hall A829
Loma Linda, CA 92350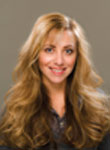 Program Director:
Karla Lavin Williams, DrPH
klavinwilliams@llu.edu
Phone: 909-558-4931 x 87605
Fax: 909-558-7965