The Healthcare Administration Profession
Health care administration is a broad-based discipline that provides students with a unique opportunity to help improve the lives of individuals, communities, or entire populations. Health care executives have a deep sense of social mission and demonstrate compassion for the people they work with and serve.
Program Resources
Occupational Outlook for Medical and Health Service Managers
Changing age demographics have created an increased demand for health care services, leading to projected growth of 17 percent more jobs (56,300) for medical and health service managers from 2014 to 2024. "Job prospects for medical and health services managers are likely to be favorable. In addition to rising employment demand, the need to replace managers who retire over the next decade will result in some openings. Candidates with a master's degree in health administration or a related field, as well as knowledge of healthcare IT systems, will likely have the best prospects."
(Bureau of Labor Statistics, U.S. Department of Labor, Occupational Outlook Handbook, 2016-17 Edition, Medical and Health Services Managers, on the Internet at https://www.bls.gov/ooh/management/medical-and-health-services-managers.htm)
(visited March 12, 2017).
Bachelor of Science in Health Care Administration (BSHA) Program Overview
BSHA Program from Loma Linda U on Vimeo.
The Health Care Administration Program leading to the Bachelor of Science degree contains a distinctive 63-unit curriculum designed to prepare individuals to serve in mid-level administration supporting health care professionals such as clinicians, researchers, and executives in a variety of healthcare environments. Such environments include assisted living and skilled nursing facilities; rehabilitation centers; private, public, and proprietary clinics; and medical centers.
The mission of the Bachelor of Science in Healthcare Administration is to provide healthcare professionals with strong foundational skills that are necessary for movement into advanced positions in leadership, management, administration, and education.
The BSHA program was created for adult learners seeking administrative advancement in the health care industry. The online curriculum provides a flexible and dynamic environment for learners seeking to balance full time employment, family life, and higher education. The program meets the needs of the adult learner that has already taken previous coursework equal to at least 96 quarter units or has earned an Associate's degree at another accredited college or university to complete a Bachelor's degree.
Unlike many other degree completion programs in the marketplace, health care professional units can be applied to the overall units required for completion of the Bachelor of Science in Health Care Administration degree. Therefore, applicants with healthcare clinical backgrounds (such as Nursing, Radiography, Respiratory Therapy, Occupational Therapy, Physical Therapy, Dental Hygiene, etc.) can apply their professional units to towards degree completion rather than having to take additional electives unrelated to their career of choice.
The program provides a framework for health care professionals to become productive leaders in the field of healthcare administration and/or other environments. Students are trained in health care leadership, emotional intelligence, sustainability, information systems, financial management, assessment, strategic and marketing plan development, personnel management, law and policy, and operations management. These core skill sets give students a competitive edge in the health care sector. Please refer to the LLU Course Catalog-BSHA Program for more detailed information about the program overall. 
Program Outcomes 
Upon completion of the BSHA Program, the graduate should be able to demonstrate the following competencies:
Apply health care management concepts and theory to sustainable decision making practices, operations management, and strategic health care administration
Apply advanced proficiency in communicating with public, staff, and constituencies
Apply health care law to policy and procedure development
Demonstrate advanced knowledge and skill in managing human resources and providing effective resolution strategies
Demonstrate advanced knowledge and competence in applying financial management models to health care organizations
Develop innovative information systems skills applicable to the health care environment
Develop advanced emotional and social intelligence skills applicable to health care management
The Loma Linda University Experience
Students attending Loma Linda University to complete the BSHA Program are enriched by their experiential interactions with various parts that represent the university as a whole. These "parts" are driven by Loma Linda University's Mission  and Values , creating a Mission-Focused learning environment that embodies what we term the "Loma Linda Experience."
The Mission-focused Learning (MFL) environment fosters the highest commitment to analytical and critical thinking, advocates the highest ethical and professional standards of practice, values the creation of new knowledge, and the faithful transmission of best practices within professional and scientific disciplines. It provides a learner-centered educational environment that facilitates the absorption of knowledge and perfection of skills while blending evidence-based decision-making with transformative learning events ("teachable moments"). It develops a culture of service, while encouraging the pursuit of wisdom through the example of Jesus Christ who lived to bring hope, healing, and happiness to mankind. (Office of Educational Effectiveness, 2015)
University Accreditation
Loma Linda University and this program are regionally accredited by WASC (Western Association of Schools and Colleges,) Accrediting Commission for Senior Colleges and Universities.
Program Prerequisites and Corequisites
Applicants are encouraged to complete the following prerequisites and corequisites prior to admission to the program:
Program Prerequisites
• Human Anatomy and Physiology
• Medical Terminology
• Introduction to Computers (High School or waiver exam is acceptable)
• Intermediate Algebra (2 years High School Algebra and above course work with
  grades of C and above is acceptable)
• Oral Communication, Public Speaking, or Interpersonal Communication
Corequisites
• 28-32 quarter units of Spiritual and Cultural Heritage
• 24-32 quarter units of Scientific c Inquiry and Analysis
• 9-13 quarter units of Communication
• 3-6 units of Health and Wellness
Applicants with a health care background (such as Nursing, Radiography,
Respiratory Therapy, Occupational Therapy, Physical Therapy, etc.) are given
preference. Health care professional units can be applied to this program; details will
be discussed with the Program Director on a case-by-case basis.
Upon successful completion of the program prerequisites, corequisites, the BSHA
Core Curriculum, and elective coursework to satisfy at least 192 quarter units,
the Bachelor of Science in Health Care Administration degree will be awarded to
students.
LLU Admissions Information
Program Admission Requirements
For regular admittance, the following academic qualifications of applicants must be demonstrated:
A minimum of 96-quarter units (students who transfer from a community college may transfer a maximum of 105-quarter units, all other credits must come from a senior college)
Minimum 2.5 cumulative GPA of all freshman and sophomore course work from an accredited educational institution.
High school diploma or its equivalent, the GED is required
Statement of purpose
Three letters of recommendation
Official transcripts of all previous undergraduate work sent by each previous institution to LLU
Enrollment Period and Start Date
Online applications are accepted November 1 to April 1. This program begins in June (Summer Quarter) of each year. 
Contact Information
Health Care Administration Program
School of Allied Health Professions
Loma Linda University
Nichol Hall A829
Loma Linda, CA  92350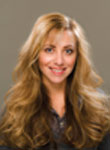 Program Director:
Karla Lavin Williams, DrPH
klavinwilliams@llu.edu
Phone: (909) 558-4931 x87605
Fax: (909) 558-7965