Welcome to the Master of Science in Respiratory Care (MSRC) Program!
The faculty of the Loma Linda University Master of Science in Respiratory Care Program believes in the promotion of and support for excellence in the profession of respiratory care and cardiopulmonary sciences through education, knowledge development, research, leadership, and public service.
Quick Facts
1
Program Length is 1- year FullTime. Part-time option available!
2
Both Fully Online and Face to Face options available
3
Total program units = 45 units ($620/unit)
About the Program
The 4-quarter MSRC Program is a designed to allow customizable options for interactions with the program faculty both face-to-face and on-line offered.

Students receive and develop didactic and clinical knowledge.

The purpose is to advance expertise in education, research, leadership, clinical performance, industry, and management in the cardiopulmonary sciences from an evidence-based perspective. Courses combine discussion, projects, case studies, service activities and Web-enhanced learning. An optional, advanced practice clinical practicum of two quarters is also provided. This requires the consent of the program director, department chair, and the medical director as well as the approval and acceptance of a physician preceptor agreement form on file.

The online program students will be required to schedule an online orientation one week prior to the beginning of their courses. All students must have a detailed discussion with the program director to begin to outline capstone projects.
Program Objectives
Graduate competent, advanced practitioners who perform procedures and clinical activities of the profession.
Graduate leaders who engage in activities that advance the profession through basic and clinical research.
Graduate practitioners who will impact health-care delivery by representing leadership and excellence in the clinical setting.
Graduate professionals who maintain and improve upon recognized educational standards of the profession.
Graduate professionals who employ proper ethics within the profession.
Graduate individuals who are able to interpret basic and applied scientific knowledge and translate that information to the clinical arena.
Graduate innovative researchers who are able to develop novel, important hypotheses and execute experiments to explore such hypotheses
Program Accreditation
Loma Linda University and this program is regionally accredited by the WASC Senior College and University Commission (WSCUC), 985 Atlantic Avenue, Suite 100, Alameda, CA 94501; telephone: 510/748-9001; fax: 510/748-9797; Web site: http://www.wascsenior.org
Fill out an interest form
Faculty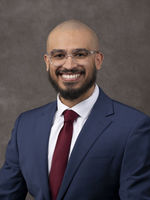 Abdullah Alismail, PhD, RRT-NPS, RRT-SDS, FCCP
Assistant Professor (Program Director)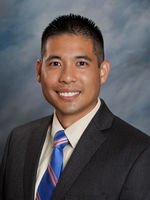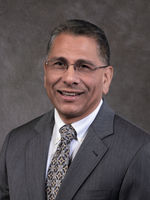 David Lopez, Ed.D, RRT
Associate Professor (Department Chair)