Quick Links
Congratulations on your decision to further your health care education.  Please note that completion of college prerequisites is required for entry into our Respiratory care programs.  Some general education courses are taught on the Loma Linda University campus, including some basic science courses are offered.

To transfer credits, the accredited college you attended for your general education, must provide official transcripts as part of the admissions process.
When to apply
Respiratory Care BSRC-Nov 1- Sept 15
MSRC Post-Professional (open enrollment): please fill out this form, Click Here
Polysognomograpy Program  Jan 1- Sept 1
Completed applications submitted and received by March 1 will be given preference in evaluation and admittance as early applications.  It is recommended that you apply early in the enrollment period to better your chances of acceptance.
All applications submitted after stated deadlines will be considered for the next year's class. Exceptions apply for the MSRC program and PP-BSRC programs in which enrollment is open on a quarterly basis.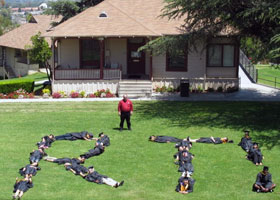 For Online/Certificate students-  If you live in any of the following states please note that due to certain states' regulatory requirements for online education, Loma Linda University is not accepting residents of these states into online programs:  See more detailed information on our school's admissions page
Admission Department Address
School of Allied Health Professions
Loma Linda University
Nichol Hall Room 1605
Loma Linda University
Loma Linda, CA 92350
Send transcripts sent to:
Loma Linda University
Admissions Processing
11139 Anderson St
Loma Linda CA 92350
Got questions? Ask us.
To contact a specific program, please call us at: 
Entry-Level BSRC: 909-558-1000 ext 44932, or 909-558-8673
Post Professional BSRC (RRT-BSRC): 909-558-1000 ext 86674
Post Professional MSRC : 909-558-1000 ext 47119
Polysomnography Certificate:  909-558-1000 ext 47119