Thank you for participating in the education and training of future speech-language pathologists. This page was developed to provide you with guidance in supervision, instruction, and assessment of student clinicians.
While each of us has our own supervision style and personal method of instruction, certain consistencies must be maintained in order to ensure fairness and thoroughness. This site contains all the forms we use for assessing students' knowledge and skills, the instructions for grading, and further information about requirements for the ASHA "Cs," the CA license, and the CA speech-language pathology services credential (which should explain why we do some of the things we do!). Information on the knowledge and skills required for supervision.
It should be noted that, while we cannot offer payment for supervisors, we do offer one voucher per each student supervised, which entitles the supervisor to admission to any of our 3 hour CEU workshops, and two vouchers entitle the supervisor to sit in on one of our one-unit seminars-actually 10 hours of instruction. Voucher.
Once again, thank you for helping to guarantee the future of our profession, and for playing a role in the development of future colleagues!
If you have any questions or concerns about this process or about a particular student clinician, please feel free to contact us:
Contact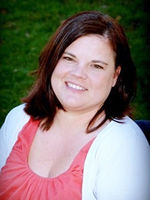 Jennifer St. Clair, PhD, CCC-SLP