Loma Linda University offers two degree options as a health professions educator.  Earn a graduate certificate or master's degree and....
Enhance the effectiveness and efficiency of student learning in your classroom or clinic
Plan more effective learning experiences in the classroom or clinic
Enhance your professional writing skills
Learn how to write better test questions and evaluate clinical performance with confidence
Improve student and peer evaluations of your teaching
Develop your skills in academic administration
Improve personal leadership skills
Gain respect within your field and be recognized by your peers for expertise in health professions education
Requirements 
A bachelor's or higher degree from an accredited institution
GRE required for International Students
US or international licensure within a recognized healthcare profession
Computer and Internet Access
Web capabilities with your system
Skype account
When to Apply
Students may apply for Fall (September) or Winter (January) program entry 
International students are encouraged to apply early
Most courses meet in the evenings, online or in a condensed format. The programs are tailored for working professionals.
Program Resources
Program Contact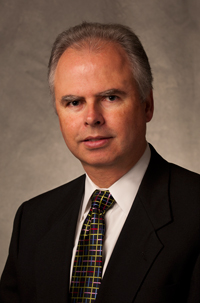 Arthur B. Marshak, EdD, MS, RRT, RPFT
Program Director
amarshak@llu.edu
909-558-8703