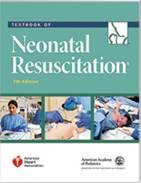 Prerequisites
The candidate must be a health care provider whose activities demand proficiency in Neonatal Resuscitation skills.
Course Objectives
This course has been designed to teach an evidence-based approach to resuscitation of the newborn. The causes, prevention, and management of mild to severe neonatal asphyxia are carefully explained so that health professionals may develop optimal knowledge and skill in resuscitation. The Neonatal Resuscitation Program™ is an educational program that introduces the concepts and basic skills of neonatal resuscitation. Completion of the program does not imply that an individual has the competence to perform neonatal resuscitation. Each hospital is responsible for determining the level of competence and qualifications required for someone to assume clinical responsibility for neonatal resuscitation.
Steps in Completing Course/Receiving eCard
Upon registration, the student will receive an email within two weeks prior to course date containing a Healthstream account link, username and password individually assigned
Log onto your Healthstream account and complete the learning activities in Part 1, including the exam and eSims cases
Print your certificate of completion and bring to skill session
Student will be registered by administrator at the provider's institution for an Instructor-­led Event
Participate and Pass skills session at Life Support Education during your two-hour time frame
Once the instructor has graded your event, the student mush complete the Instructor­led event evaluation. Then you can access your eCard as follows:
Click on the Profile tab ( at the top of the screen)
From the drop down menu, choose Resuscitation Cards
Click OPTIONS to the right of "NRP Provider Card". Choose View eCard or Email eCard from the drop down menu
Terms & Conditions
Registration
Register a month before class date. Class starts promptly at scheduled times. Anyone late for more than 15 minutes will be asked to re-schedule. Registration closes when classes are full. If registering online, student must bring printed registration confirmation at the day of class.
Certification
American Heart Association (AHA) Certificates are provided upon course completion for ACLS, BLS, Heartsaver CPR/AED, Heartsaver First Aid, PALS and PEARS. NRP Certification is provided by American Association of Pediatrics.
Fees
Get details on the standard cost of attendance at LLU. View Estimates
CME/CEU/ICEMA
Credits given online, not by Life Support Education.